If you are starting on your dog daycare business, you need to include a Dog Grooming Booking Software in your business start-up essentials. The best kennel software can provide your programs and features that will ease up business operations, staff management, payment processing, client scheduling, email marketing, and reminder notifications.
When looking for the best kennel software, remember these essential features for dog grooming software:

Client and Pet Management. A reliable dog grooming software program allows clients to access information about their pets, contact information, set appointments, place grooming notes, receive and process invoices, and view updated balances.
Scheduling Appointments. A useful Dog Grooming Scheduling Software allows your staff to review client notes regarding handling their pets, look at past and future appointments, update prices and grooming services delivered, and can send notifications to the client via text message or email.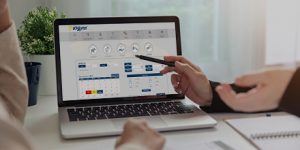 Recurring Reservations. Walk-in clients can provide additional revenue to your business, but they could sometimes make it hard to plan for staffing – you could understaff and increase the risk of delivering low services. You could also over staff and risk-reducing profitability. A good daycare check-in software will allow recurring reservations to make it easy both for you and your customers to pre-arranged arrange schedules so your dog groomers can expect what the client and when to expect the client's arrival in the facility.

Payment Processing. Convenient payment schemes are essential in customer services and the profitability of your dog grooming business. Integrated credit card processing advances your dog daycare grooming business. It allows for error-free check-out, making your clients happy. Your clients will be at ease knowing they paid correctly as well as they can also leave service tips at the time of checking out and payment.
Tips and Commissions Report. Dog grooming booking software reporting should have easy access to profit reports, commissions, and service tips for groomers. Dog grooming business reports and analytics should also include appointment data, rescheduled or canceled appointments, and dormant clients.
Your Pet Boarding and Dog Grooming Business can great ahead of your competition by choosing the best kennel software that K9sky can provide. With k9sky pet boarding software, you know you got the right tools and system to help you deliver quality services to your clients while optimizing your business processes.