We use computers in nearly every aspect of life. Technology has significantly improved the way people work, study, or do business. The majority of companies nowadays operate using computers and advanced tech solutions.
Starting a boarding and grooming business requires a great deal of time and preparation. Owners who do not use their time and resources well sometimes lose out on opportunities and struggle with dire circumstances. Most pet boarding business owners enter the business venture because they adore animals. Perhaps, among these owners may have worked at a dog daycare or have prior experience and knowledge in pet grooming; however, operating a good grooming facility necessitates a distinct range of skills. Using technologies to help with this endeavor is a perfect way to ensure that all these qualities get integrated into such enterprises.
Leveraging Technology In Running Your Kennel Business
To stand out in today's dynamic market, more pet companies are turning to computer technology. Clients entrust you with their furry babies and are confident in your services. As a result, managing client appointments and bookings become a hefty responsibility. Integrating pet scheduling software into your business makes managing grooming tasks in the workplace more accessible. There are multiple ways that pet grooming scheduling software can help simplify your business operations.
In this article, we provide you with the most significant advantages that await you when you integrate a pet grooming appointment software into your kennel business.
Business Advantages of Integrating Pet Scheduling Software in the System
1. It is cost-efficient.
Traditional kennel business owners uphold their belief in opposing the implementation of pet grooming scheduling software because it would cost them a lot of money and resources. In reality, software technologies for the pet industry are cost-efficient. Dog boarding software program is an excellent investment. It is considered one of the best expenditures that any kennel business owner can make since it allows you to accomplish more tasks in less time. This will save you time, effort, and money in the long run.
2. It boosts the business' competency.
Nowadays, one of the most competitive industries is pet grooming. They must function in a visually pleasing, sophisticated, and dependable manner and ensure the best quality of services they can provide to their loyal clients. Pet scheduling software is an excellent solution to help the business boost its competency within the industry, leading it ahead of its competitors.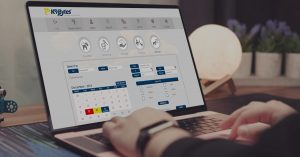 3. Enables you to complete your daily tasks quickly.
Mobile dog grooming software benefits many kennel owners nowadays. By putting valuable details at your fingertips, such a technological tool can help you manage your company more effectively. If you need to collect information on a pet or a single pet owner, our tech tools will provide you with anything you need with only a few clicks. Online booking software kennel programs usually have a 30-day free trial for you to try out. The trial will help you decide whether or not to implement a technical solution for your boarding company.
4. High-Level Data Confidentiality and Security.
Online booking software kennel conforms to the maximum protection standards to guarantee that sales get generated correctly and that consumer data is kept secure in the cloud storage. Daily software upgrades improve the protection of data. There are numerous software products designed for a specific operating system model. Depending on your computer system, there is an available pet grooming software for Mac or Windows.
5. Ensured reliability and convenience.
Nowadays, the data stored in the program is accessible from every computer – thanks to modern cloud-based kennel connection support. As a result, as long as you have an internet-connected device, you can complete any similar tasks anywhere you are. Furthermore, the right program means that you have usable but secure data that can get retrieved quickly in the event of a system crash.
The opportunity to conveniently and securely access a cloud-based pet grooming program offers you the comfort of knowing that you can manage your company anytime, anywhere. Pet grooming appointment software keeps you and your clients linked and allows you to share pertinent details about their pets if needed.
But before you reap all the benefits stated above, you must find the best pet scheduling software in the market. You should look into its features and ensure that it brings you precisely the advantages stated earlier in this blog or more. Such features will lead to simplifying your daily kennel business operations.
Most Important Features of A Pet Scheduling Software
Pet scheduling software serves as an excellent investment for many kennel business owners. Pet grooming scheduling software has many innovative features that business owners can enjoy. It has excellent services for furry friends, employees, and pet parents to enhance their experience. Below are some of the most critical features of a fantastic dog boarding software program.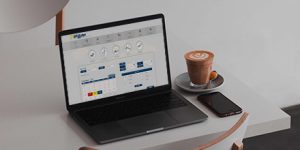 ● Online Reservations
○ Customers may receive precise quotations and book your specific services directly on your website. Their selected services should appear in your mobile dog grooming software. If a customer schedules a new grooming appointment, the system has a feature that will inform you immediately.
● Invoice Administration Made Easy
○ You may simplify the invoicing and invoice notifications with pet grooming technology. This removes the burden and tedious paperwork that comes with manually managing invoices. You can schedule and monitor your entire work, ensure timely transactions, and receive payment for each job completed.
● Arranging Employees' Schedules
○ Grooming technology that works efficiently helps you arrange scheduled appointments in the cloud. As a result, you will have no trouble managing your employees' schedules. You can still keep your people posted regardless of where you are.
● It Automatically Sends Out Emails
○ The program could provide a feature that sends out appointment notifications to clients and employees instantly. This feature decreases delayed and postponed meetings while still keeping the employees and clients happy and satisfied.
● Incorporation
○ Your software should incorporate with other devices. You can be confident that your calendar is in line with this innovation. It makes tracking and reporting more effortless than ever.
● Client Information Management
○ Previously, you and your colleagues had to keep customer documents filing folders and papers. Such a method is a highly laborious and time-consuming process that makes the quick accessing of records almost impossible. You must note that each of your furry clients has a unique medical background and personality. You can build an easy-to-retrieve archive of your clients' history with good pet grooming software. When your customers see you treating their fur babies properly, they will be impressed and come back for your services more often.
● Integrated Mailing List
○ This feature allows you to handle both client and team member mailing lists. You can save time and energy because the emails are automated to schedule when to send them out for easy and quick work completion.
Choosing the best technology for your pet grooming company will help you improve and lead the industry. The features mentioned above will help you decide the best program to buy to save time and resources while still increasing productivity. However, since not all pet grooming software has the same features and services, you should browse around and pick only the ones that would help your company. Once you find the one that suits your business the best, you must focus on making your pet boarding business grow successfully. Learn how to promote your business' services and products, market them and entice customers with services offered by your skilled employees. You may initiate gimmicks, promos, and freebies to encourage individuals to try your services.
When your business begins to flourish, it is a beautiful time to start thinking about future developments and upgrades. It is easy to indulge yourself as your business expands. You must, however, make sure you have a strategy in place to reinvest a portion of your income back into the company. Although, you do not necessarily have to feel compelled to expand rapidly. Suppose you have reached a degree of success that you are happy with. In that case, a strategic decision you can make is to keep fine-tuning your current operations.
Final Thoughts
The reality is that launching your own company is daunting. It is also one of the most fulfilling endeavors you will ever pursue. This statement is particularly true, especially when clients leave your premises with happy faces and with their pets' wagging tails.
Ultimately, there is a purpose why you wanted to start a kennel boarding business. Possessing a pet business is a gratifying experience; do not hesitate to share it with your guests and their furry companions. Remember to think beyond the box, conduct events such as hosting pet owner meetups and pet conventions to promote your market. Distribute labeled pet goods and posters to veterinarian clinics, and be as recognizable as possible. You can top the industry and turn your kennel business into something that you aspire to make in no time.