As the COVID pandemic continues to hit hard on the worldwide economy, many industries of all sizes experienced unprecedented business challenges and disruptions. Every day is a struggle, especially for small businesses whose only choice is to close down and attempt to resume operations temporarily.
In running a dog care business, going back to step one and restarting the company during the 'new normal' is far different from the pre-pandemic era. The strategies are not as foolproof in managing a business as they used to, even seemingly impractical to apply as everything needs forethought now.
Hence, we have created a list of valuable practices as you revamp and get your pet care business running again in the future. Software technology such as software for daycare and grooming business software can significantly contribute to your pet care business's success and growth.
1. Keep Clients Informed
Many have changed since the onset of this health crisis. Due to the safety protocols, pet grooming salons and boarding kennels need to adjust every aspect of their workflows to comply with such regulations. As a business that offers varied services, you need to ensure that your clients are well-informed about the changes you have implemented. Inform them about your operation hours, drop-offs and pick-ups location, touchless payment options, cleaning and disinfection measures, and any new procedures you and your clients needed to follow.
Besides your clients' and employees' well-being, you might also need to keep your good reputation and keep your clients' trust, proving that you know well what you are doing. One possible way to achieve that is by communicating with your customers through emails and texts apart from your website. Sharing updates on your official page or sending them directly to their emails and inbox shows a precise and personal touch that will make them feel valued and a significant part of the community.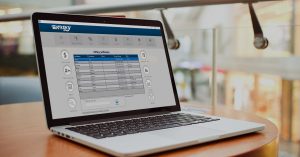 If you are already using a grooming business software or dog boarding reservation software, you can send mass emails or text messages, so you don't have to look for each contact one by one and spend less time on the phone or a computer. Since the COVID state is constantly changing, the pet groomer must adapt to continuing changes and restrictions.
2. Give Special Deals and Discounts
People working from home could spend a longer time with their furry babies. They have all the time to give what their pet needs like walking, cuddling, training, daycare software, or grooming. However, there are cases that only professional pet groomers can accommodate and handle. But due to the lockdowns and restrictions among many business establishments, pet owners may think twice to go to a pet grooming salon. As the government lifted restrictions and people gradually return to work, pet owners opt to take their canine friends to doggy daycare for the day or get spruced up, especially if their Fido needs professional attention.
One of the best ways to lure them and increase your business awareness is by providing them with discounts. But keep in mind not overdoing it as it may lead to overcrowding if people cram to your facility – which officials restrain during the pandemic era. Also, you may miss out on well-deserved revenue.
When creating discount rates or special deals, it is best to use a reliable system specialized in grooming service transactions like grooming business software or daycare program software. You can easily create several kinds of discounts and deals. You would also be able to track if you are still gaining profits despite the promotions you offer to your clients. The ultimate purpose of giving a discount is not to drive traffic and demand but to benefit your loyal client who may be struggling to recover financially due to the crisis.
3. Venture in Referral Programs
The pandemic caused so much uncertainty. But when it is over, people will re-socialize more than they did during pre-pandemic – catching up, in-person sales, or get together. Hence, word of mouth could be an effective marketing tool for your pet grooming business, even for the long term.
One of the best ways to take this opportunity is to start a referral program. You may offer unique benefits to your employees or clients who will share or refer your services to friends and families. You can easily input who refers to who and track the referral fee using good software such as boarding kennel management software. They can use the accumulated referral points to reduce your clients' bill or take it as cash reimbursements, depending on your choice. Either way, it can help your business grow and increase your customer base.
4. Prioritize Your Most Important Assets
The COVID-19 is a deadly disease, so it is reasonable for any person to feel frightened to work and venture outside. When you reopen your pet grooming salon, it is essential to ensure that your customers feel safe and that you care for their well-being.You can do this by providing personal protective equipment and implementing face covering for vendors and clients to ensure they are safe and protected from contamination. Also, appreciating your workers for their dedication and hard work helps them get motivated, increase morale and prevent burnout.
It is also a good thing to give your workers some days off when they don't feel okay to go to work. You can easily adjust their schedule with a dog groomer business software when necessary. This approach may convey that you value them as part of the team and knowing that you got their backs. Your gratitude and appreciation will come a long way that will benefit you and your team members.
Pet Grooming Business Software – Gets your Dog Daycare Facilities Up and Running
Overcoming from this rollercoaster journey Running a business is like riding a rollercoaster, and it can be a bumpy ride. It takes time, proper planning, careful monitoring, complying with the requirements, etc.
With the assistance of reliable dog groomer business software like K9sky, you don't have to deal with the challenges of doing your business the old way. With its innovative features and automated functions, the software can help you get your leg back on track faster. K9sky will help your business go up and running once more.