Have you opened an animal boarding facility, a pet care hospital, or a pet salon business out of your passion for pets? But do you get tired of regular administrative responsibilities like setting appointments, maintaining written visitor logs, and checking food stock? To avoid such difficulties, you should use kennel boarding software.
The program aids in the management of reservations, the tracking of food supply amounts, and the recording and storage of information about animals and their owners. It also streamlines several additional operations, including invoicing and billing, receiving money, and communicating with clients via text or email.
What Does Kennel Software Entail?
Kennel software is a pet care management program that allows pet boarding kennels, pet care centers, grooming salons, and training hubs to monitor pet wellness and activity. It can also schedule appointments, maintain food supplies, and take client transactions. Advertising, scheduling appointments, and records management are all included in the software k9.
Kennel management software automates management operations, including monitoring pending invoices, issuing payment reminders, keeping track of pet maintenance and vaccination appointments, and contacting clients about special offers or business changes.
Kennel Software's Most Typical Characteristics
We've compiled a list of typical boarding kennel software functions.
Access the timetable of forthcoming visits, obtain detailed information about each session, and avoid booking conflicts.
Take online consumer reservations and accommodate extra service demands such as pet trimming or vet examinations using the k9 software.
Inform clients regarding specials and offers, and invite them to join your membership and referral programs.
Prepare bills for the services that consumers have requested. Add any applicable taxes and discounts to these invoices.
Keep your pet's information in one place, including service history, food choices, medical problems, vaccination regimens, and photographs.
Allow customers to make payments through online banking, debit cards, or e-wallet transfers.
Send Notifications and text alerts to pet owners and specialists to notify them of future vaccination schedules, food regimens, or pickup and drop-off times.
What Kind of Shopper Do You Mostly Encounter?
The kind of kennel software you need depends entirely on your and your customers' needs. Let's look at the various customers out there and how pet kennel software can be helpful.
1. Individual Pet Owners
They can use software to keep track of their pets' routines, including feeding and activity plans, vaccination schedules, and doctor appointments, among other things. Kennel software that is easily downloadable as a mobile app might be ideal for such clients. Other recommended improvements include calendar control, updates, and discussion boards for asking general inquiries. Such clients might also search for free kennel software that is mobile-friendly.
2. Pet Retailers
They use kennel software to keep computerized records on the animals they sell. They record birthdays, family history, grooming requirements, eating patterns, and sales price. It also notifies the customers via promotional emails and notifications regarding new pet releases, new items, and important dates. Some significant characteristics recommended for such customers are advertising, data storage, management, and invoicing and billing.
3. Pet Daycare and Boarding Organizations
They utilize the tool to monitor reservations, keep track of animals, guardians, and trips, and pay for services rendered. Those who also keep track of meals, accessory inventories, customer meetings, and special requests.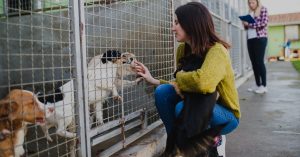 Kennel Software Advantages
Learning the advantages of dog kennel management software allows you to determine its suitability for your industry. The following are the main advantages of kennel management software:
More time-saving: Whenever you start a pet service, you'll have to deal with everyday administrative activities like scheduling appointments, issuing payments, keeping track of stock, and connecting with customers. It can leave you with little energy to devote to your pets. Kennel software may manage most of these regular recurrent duties, allowing you to focus on your pets and develop new pet care solutions. Excellent client satisfaction: Kennel software has many features that help satisfy pets and their families.
Excellent Client Satisfaction: Kennel software has many features that help satisfy pets and their families. Constant pet updates, images of the pets, information on the current goods, and any special offers or savings help keep clients interested. Clients can plan appointments, inquire about their pets' schedules, and monitor their pets' habits more easily with kennel software.
 Essential Factors to Consider in Choosing a Kennel Software
Before purchasing kennel software, you must examine the following factors contributing to functionality.
The kennel software you use must work effectively with your other software, like mail, networking sites, point-of-sale (POS), bookkeeping, advertising, and Microsoft Office. Software integration allows you to communicate data smoothly between apps and eliminates the need for human data entry.
Kennel software may come as a SaaS membership or an on-premise subscription. Most cloud-based apps charge a flat subscription cost and enable you to handle reservations and other duties from any gadget. On the other side, on-premise solutions are a one-time expenditure that can only function on the platform on which they are placed. Nevertheless, unlike cloud-based systems, you may quickly adapt such solutions to produce the desired output. Weigh the pros and cons of every tool before selecting the one that best suits your kennel's needs.
Spending plan: Search for a kennel system with the functionality you want that can handle the number of people you need without breaking the bank.
Kennel software featuring mobile accessibility allows you to complete duties while on the go. Verify providers regarding the mobile app available for iOS and Android systems, as well as the functions and limits of the app


Take Away:
Are you unsure where your company stands? As a kennel business operator, you want to identify your business's  progress and initiatives. To acquire significant insights, you'll need kennel software to help you monitor your interaction with integrated reports.
You'll better grasp where your firm sits with statistics, including financial statements, user records, service reports, and pet and customer reports. You'll be able to track trends and develop efficient marketing plans to enhance earnings and sales once you have a better understanding of your firm through reports.