Great software for pet grooming services
K9Sky products are free to try, easy to set up, and work seamlessly together.

Bring your Grooming Service to Life.
Easily manage schedules, grooming information, pet and customer information, and point of sale services.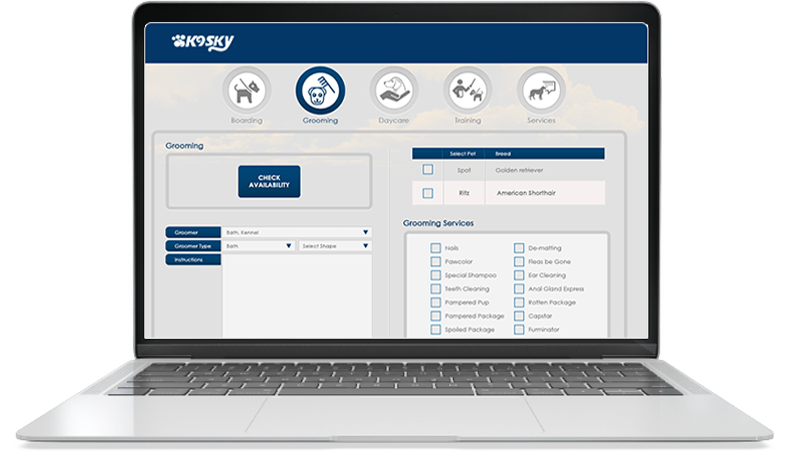 Provide fast scheduling, reservation, and appointment booking as far as years in advance

Schedule multiple pets for the same family

Send automatic email reminders for reservations

View booking vacancies with availability details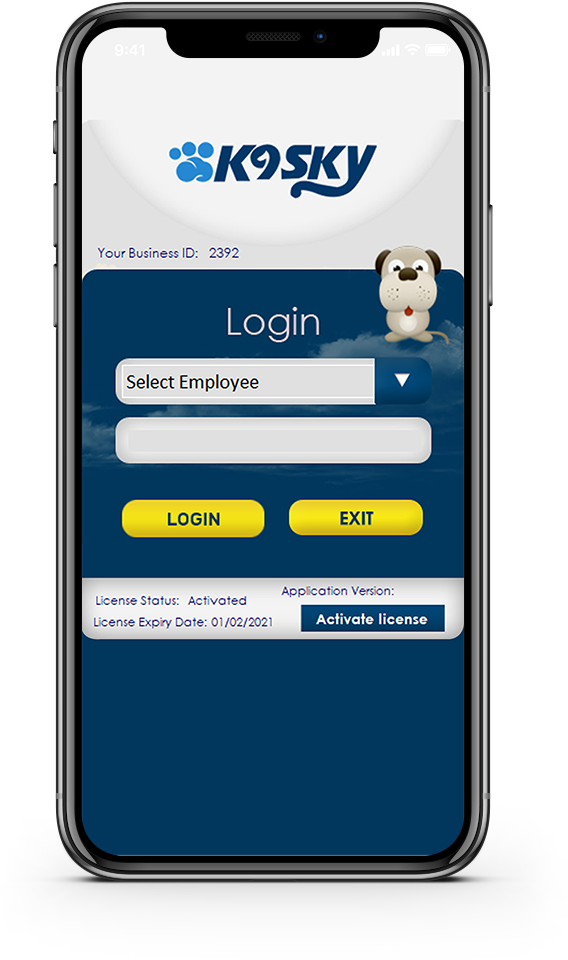 Create mobile grooming groups according to the regions that you cover

Email daily grooming schedules directly to your groomers or vans

Add types of services for each grooming group

View the list of recently added groups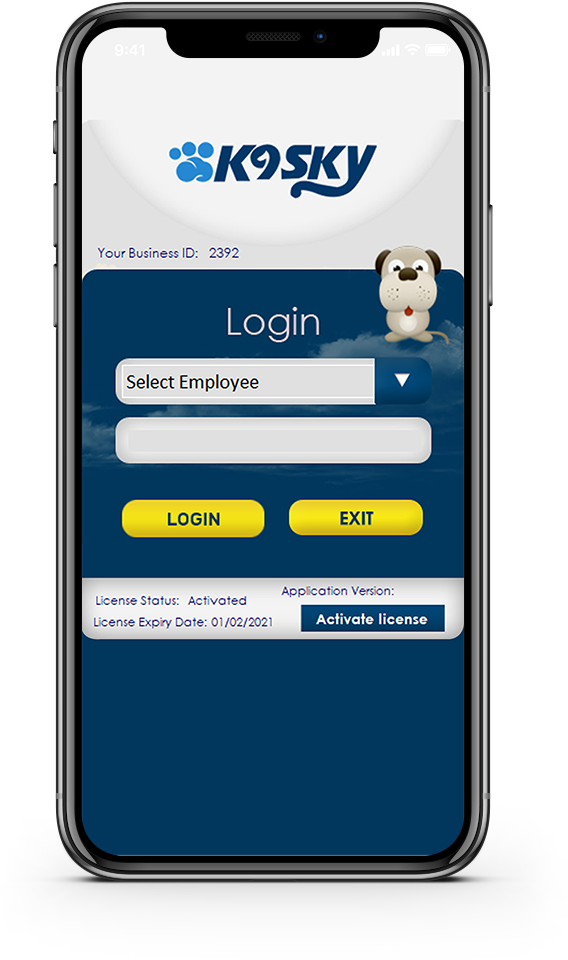 Allow customers to select a preferred groomer or assign a groomer as their default one

Set limits per groomer on the number of pets or breeds he or she can groom

Assign groomers to breeds with which they have expertise

Automated alerts when groomers or time slots are double booked

Create availability windows for customer convenience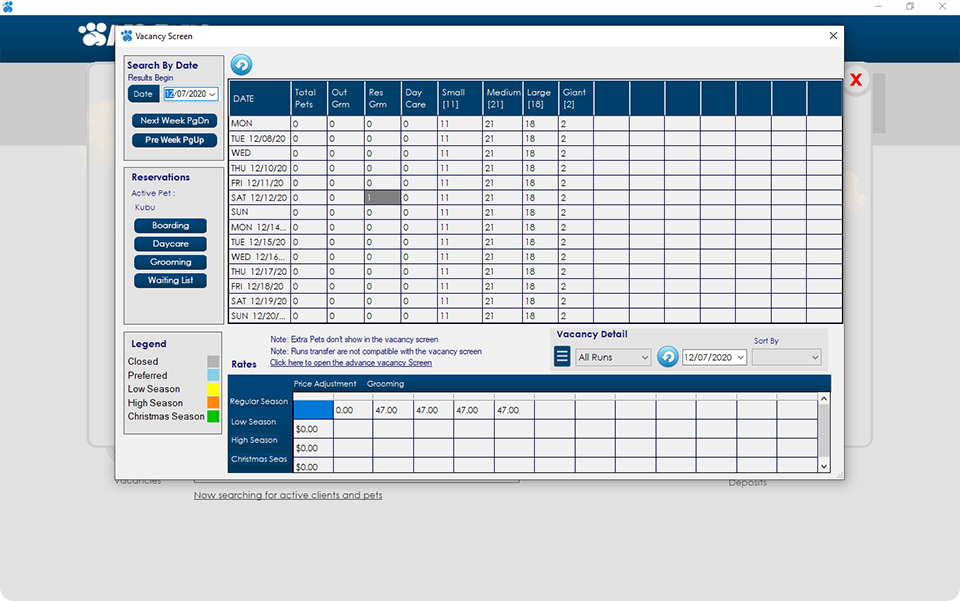 Create a booking schedule that can cover all of the types of services you offer

Customize scheduling blocks according to the length of time you will need for each screen

Create a system for determining the charge per hour based on breed, condition of the pet, and amount of pet grooming requested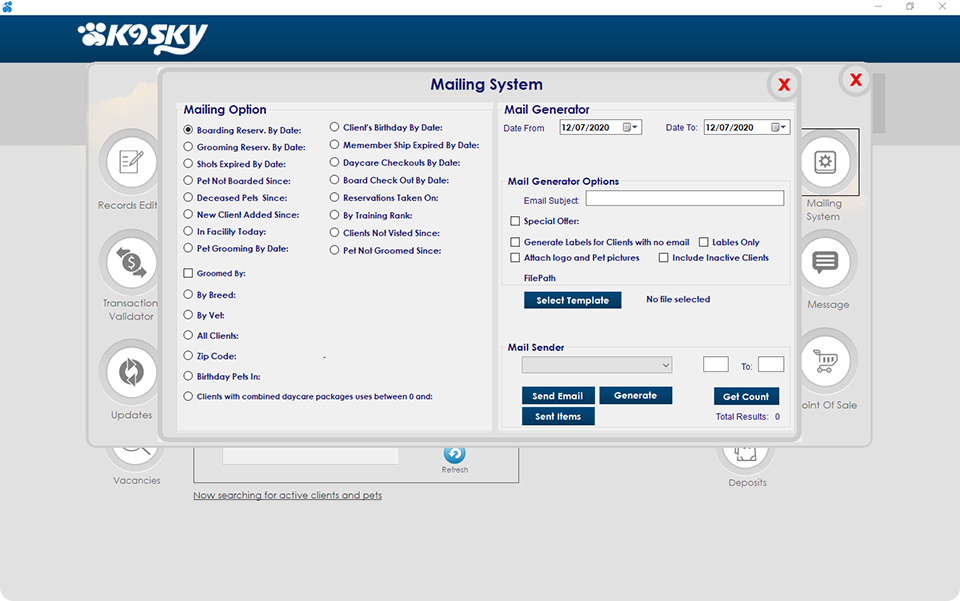 Utilize an easy to use mailing system with flexible options to communicate with customers

Create your own or use pre-designed templates with our mailing system.

Manage online billing seamlessly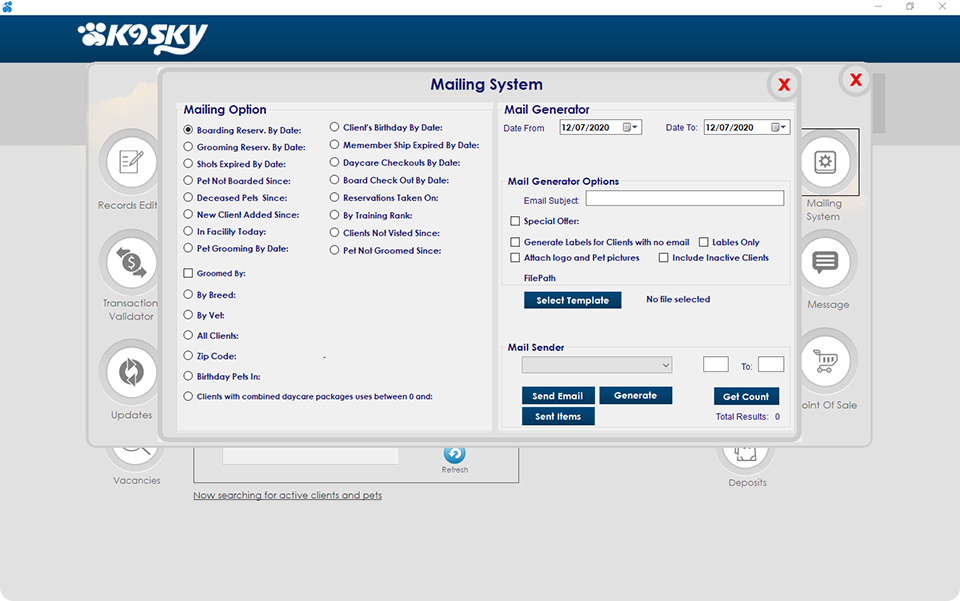 Provide The Best Service To Your Clients
Offer discounts for pets that frequently groom with you. Customize messages that will appear on the bills of pets according to services received. Automatically recommend next grooming date on the bill. Send grooming reservation reminders with our mailing system or through postcards and letters made from our templates. Create complete grooming history files for each pet.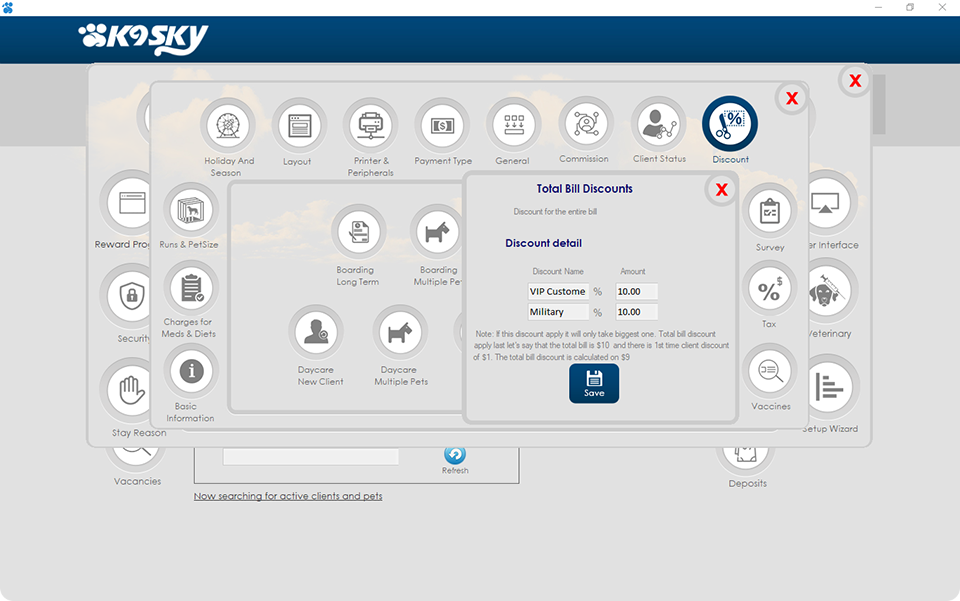 Fully automated system customizable to your business needs

Set discounts to apply when needed

Automatic rebates when meeting specific criteria

Designed with 14 types of discounts you can apply to your services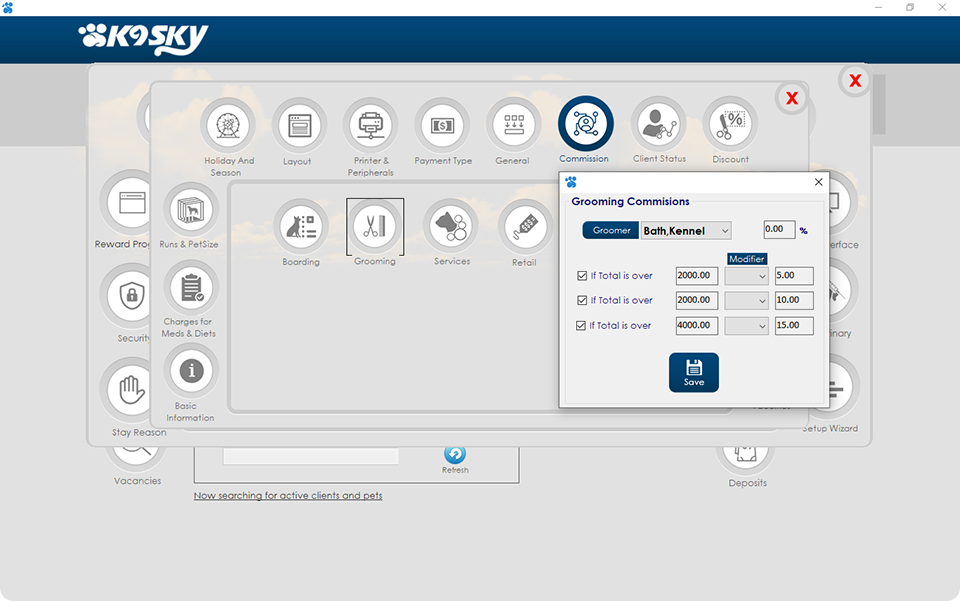 Set a wide array of commission structures or commissions earned based on groomer experience and expertise, etc.

Create levels of commission system with up to 3 different bonus levels for groomers who make a certain amount of money for the kennel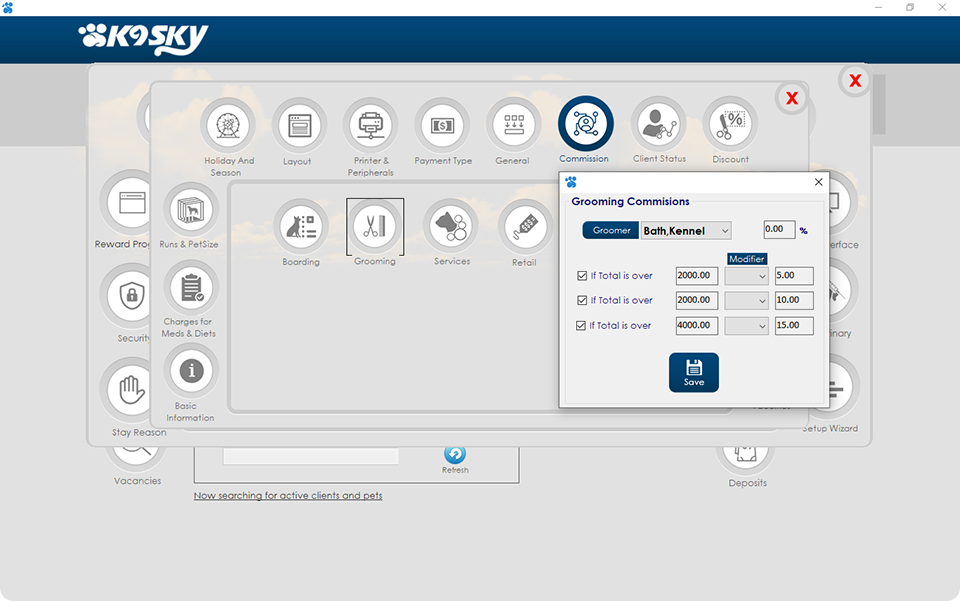 Keep tabs on projects from anywhere
Keep track of projects from anywhere using K9Sky's responsive cloud-based solutions. It allows you to manage your pet care business from any device.
Monitor an ongoing grooming activity, manage online appointment booking, and send customer billing with the K9Sky pet care business management system. Conveniently access your business and stay connected with the mobile, desktop, and web browser versions of the K9Sky software application. Allow your VIP customers to view detailed groomer profiles, book grooming sessions, and add related products and services to their reservations.