Customers can set up multiple pet reservations.

Set up expired shots alert when making reservations.

Collect deposits for reservations. Rollover unused deposits, if desired to create waiting lists up to one year.

Prioritize customers on the first-come, first-served basis or on custom criteria, such as the number of pets or length of stay.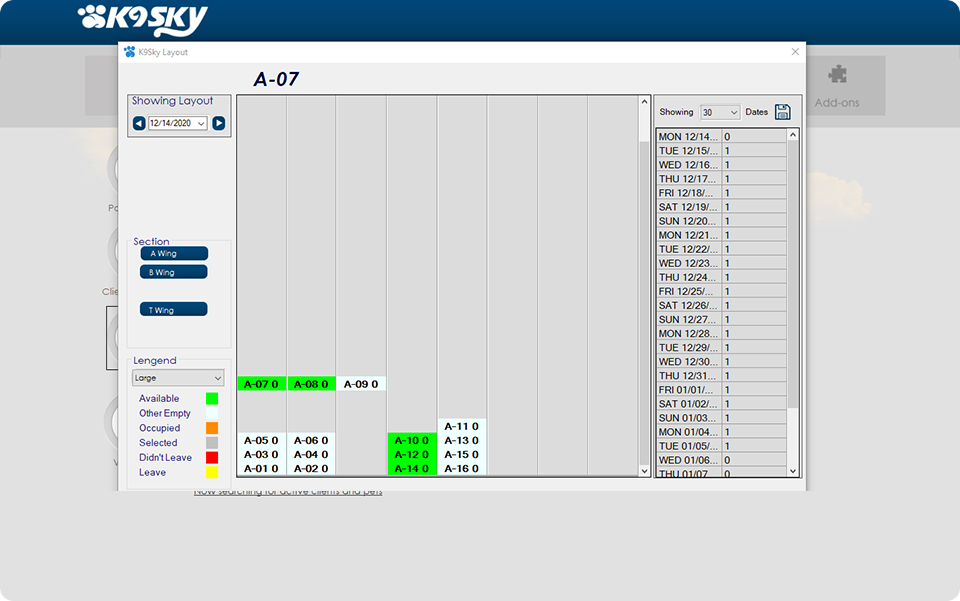 Accommodations: Runs And Suites

Assign dog runs or transfer them automatically

Add information for customers about each run type

Auto-assign runs based on the pet's weight

Create run reservations for one or multiple pets

Input your map to have a view of pet runs and individual pet locations

Book a pet as a guest or as a reserved status (such as VIP stays)

Set up run transfers to occur automatically based on the criteria you set
K9Sky pet care management system enables staff to schedule services, diet, medications, and run types along with reservations before or after the pet is checked in the facility. Additionally, K9sky software allows staff to store and update customer information, pet ID, and treatment course changes. It also upsells retail items, complementary products upon check out or on their billing statement.
Customer And Pet Information
K9Sky dog grooming software system can display customer statuses, including reservation times and no-shows. It automates and secures signed kennel contracts with customer and pet information. It keeps unlimited notepads to document visits and reservations of a particular pet, and specific customer or pet issues. Also, the system can keep track of tax-exempt, military, and senior citizen customers.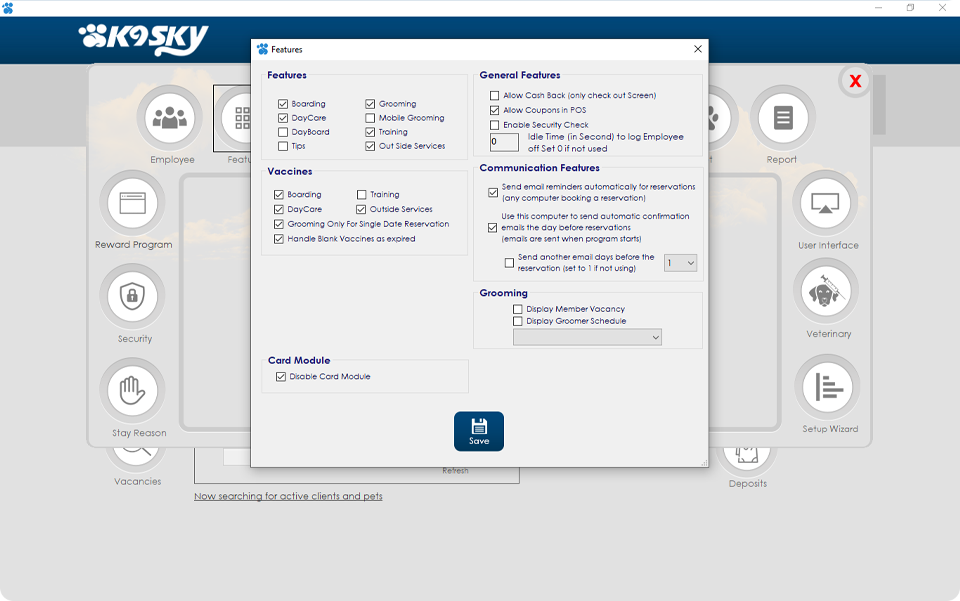 Include mailing system to send out offers, thank you notes, reservations and reminders

Create your own templates to use with our mailing system

Send copies of bills and check out forms through email

Add or remove customers from email or mailing lists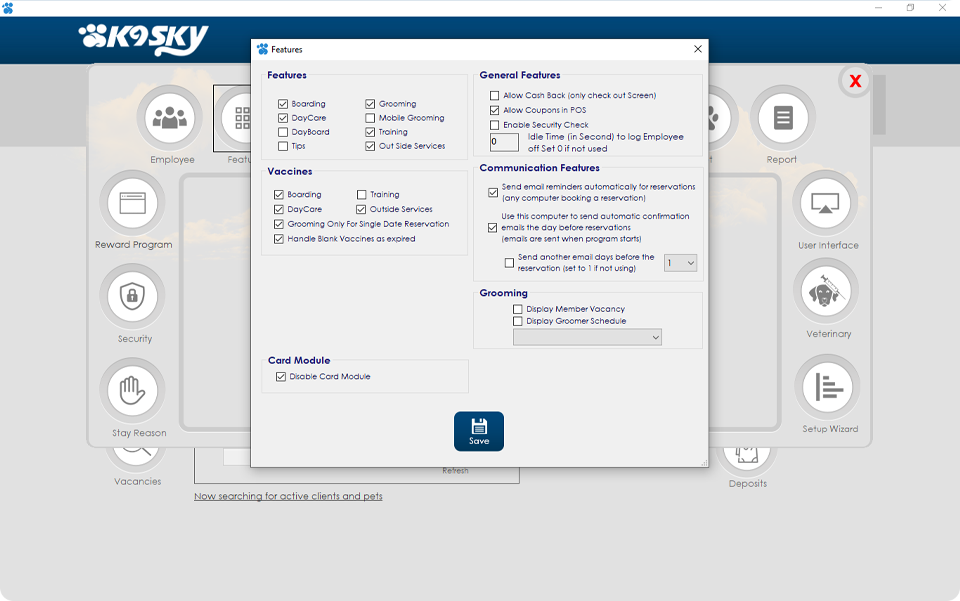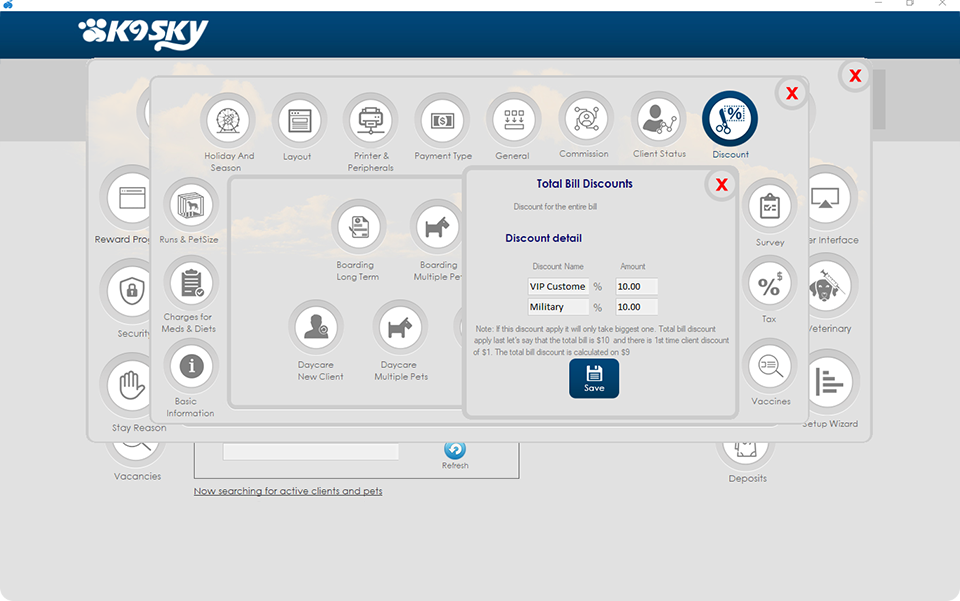 Fully automated system customizable to your business needs

Set discount and promotions when needed

Automate discounts when reaching specific criteria

Designed with 14 types of discounts you can apply to your services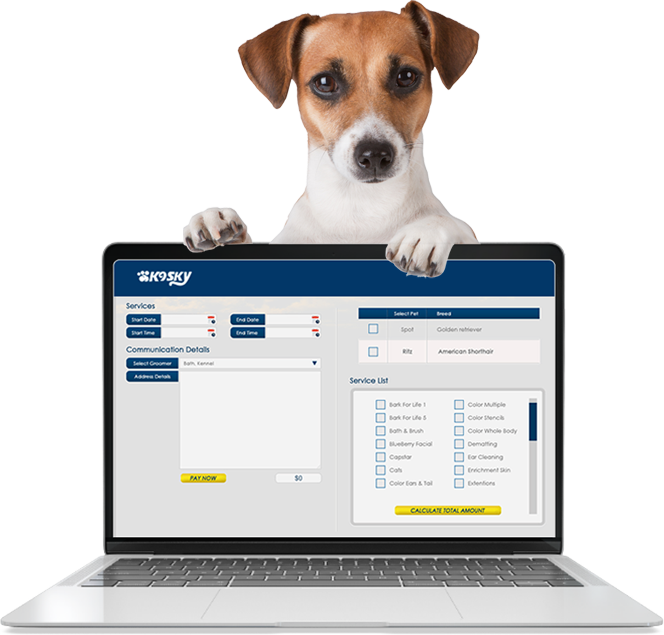 Holiday And Seasonal Rates

Set up low, high, and holiday season rates

Adjust rates by fixed rate or percentage

Announce special rates through the vacancy screen

Automate the rates according to service and package selection