Nowadays, computers and the internet are some of the most reliable innovations that even a kid knows how to operate. These advancements can cater to studying, researching, entertainment, and even get tailored to meet the workplace's demands of various industries.
Technological innovations have played a significant role in making people's lives more convenient and productive. They help humans complete multiple essential tasks faster and more efficiently. Since computers and other technological advancements became affordable to humans, they opt to purchase them for business and personal functions.
Pet Care Industry Automation
For the pet industry, computer advancements along with software solutions make daily business operations easier. They can help pet care businesses to become more organized and build a better structure.
Kennel business owners have to find a better way to thrive in a competitive environment. Like any other business, an individual must operate a kennel business appealingly and reliably. Running a pet business requires a lot of work and effort, and for owners who do not know how to manage their time effectively, it could be a stressful task.
Pet Kennel Software Integration
For every kennel business's success, it is critical to have a reliable partner in taking care of pets and maintaining business records. This statement proves why every pet company's primary goal is to conduct daily operations excellently and efficiently. The best way to ensure that is by using a great technology solution – pet kennel software.
Having kennel management software is one of the best ways to simplify your daily operations and tasks. There are multiple reasons why excellent kennel software suits your pet business. But before that, as the owner of a kennel suit, you first have to identify what pet kennel software is the best for your business. Below are the main features that your kennel management software should have and why it pays to have one.
3 Critical Features You Will Miss Out in Running Your Business Without a Pet Kennel Software
Training for effective operations, finding skilled employees, and appropriate equipment are crucial for your company's overall success. Employing a kennel connection software is one of the best possible ways to get everything organized in a pet business workplace.
Your business aims to thrive every day, and when it expands, it would be hard for your team to keep vital information organized. Working in a kennel facility, a team member should execute dogs' proper monitoring while in their facility.
With all the information you receive daily, how can you access everything efficiently, quickly, and organized? The answer is to have kennel management software. It saves your time accessing pets' information as you can have them with a click of a button! The software gives you more time to do other valuable tasks like spending time with the pets in your care.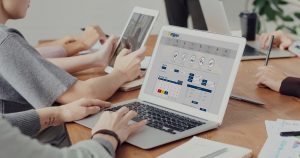 However, finding the best pet kennel software does not happen overnight and requires research. With that in mind, we created a list of features you should consider in dog kennel software.
● It should store relevant information about your furry customers such as their name, pet owner, breed, day of birth, sex, temperament, etc.
● It should store health records and help you keep track of their vaccinations or health status.
● It should have performance upgrades and maintenance supports.
● It should allow you to conduct fast web-based scheduling.
● It must enable pet owners to check-in their pets on a walk-in basis.
● It should have a cloud-based system where you can access files anytime, anywhere.
● It should be able to send you automated email reminders for every customers' scheduled appointment.
Now that you have learned what features you should consider, you will realize what you can expect from having a pet business software. Growth and success come in handy with this innovation. Suppose you found the best one, such as K9Sky kennel management software; below are the benefits you will reap for having one.
#1: It Makes Daily Operations Easier To Carry Out
As a pet business owner, you place a premium value on your employees' specific results at a certain period. You recognize what areas the team excels in, but you also acknowledge where you need to develop. The right pet kennel software solves the team's problems. It ensures that the required deliverables get met, which may be time-consuming, expensive, or inconvenient if the system is not correctly installed and operated.
#2: Real-Time Marketing
Time is a valuable commodity that does not wait for anyone. Technological developments help you improve the company's customer experience and help your team respond to client inquiries immediately. You can accommodate fast-growing demands in the industry by providing a swift solution to customers, structured appointment schedules, and exemplary implementation of kennel services – all thanks to the system versatility provided by advanced dog kennel software.
Remember that Marketing is the blood that pumps in any business. Without the right marketing strategy, you cannot reach out to your target clients effectively.
#3: It Improves Customer Experience and Service Satisfaction
After seeing the results, pet business owners and clients are more likely to value what kennel management software brings to their daily operations. These systems enhanced the day-to-day activities of pet-related businesses. Some kennel business owners claim that their profit margin increased significantly after implementing the right solution to their business through pet kennel software. As an outcome, if a new or updated product or system, such as dog kennel software, is introduced for an organization, user acceptance and overall experience will also improve.
A satisfied client has a circle of fifty friends, and he/she will recommend your business to his/her circle. It is a very effective marketing strategy since it begets trust. People buy from the people they trust, and if a good friend recommends your business, you'll surely be opening doors to new clients thanks to word-of-mouth advertising.
How To Deal With Automation Setbacks In The Kennel Business?
As kennel businesses grow and progress, many difficulties also pave their way into the organization. Below are the possible issues you may face along the way.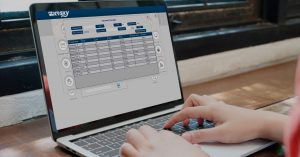 There Will Be Challenges In Integration
Integration issues may occur for businesses, mainly if they use a wide range of programs and systems. This concern necessitates significant integration work on the back end to keep all services connected and coordinated. Integration issues can cause delayed operational services, missed deadlines, and incur unanticipated additional costs for your kennel venture.
The Unfamiliarity With the New System
Businesses that implement new cutting-edge solutions are usually among the first to thrive in the market. However, users can be confused by the dog kennel software due to a lack of training and guidance from third-party experts. Consequently, your employees might not benefit from the program and won't get the best out of it. Doing it alone without developers, integrators, advisors, and peers will waste the investment you made from the software.
Team Training on Software Use
It is imperative to upskill your employees when switching to your company's new platform or system software. It is vital to use modern software and the proper equipment to achieve significant efficiency. It is highly beneficial to plan out development initiatives to support the employees and ensure that they are well-informed and enthusiastic about the framework. Some businesses, on the other hand, may regard it as an additional activity. Depending on the type of solution you choose, the transition from a traditional practice to an advanced solution can take some time.
But as an owner, how exactly should you deal with these setbacks? Below are tips on how you can manage and overcome such challenges.
Tips On How You Can Manage and Overcome Kennel Business Challenges
Allows For Seamless Integration
Choose software that offers smooth integration with your current system and business structure, host system to centralize all management, organizing, report-generating, and sales reporting tasks. This method reduces the time spent switching between platforms and devices, increasing team member efficiency and productivity. It also provides real-time insight into appointments' status. Integrated software helps in saving money while retaining the user interface.
Easy To Use And Manage
Incorporate the most user-friendly software in your pet business to stop wasting money on training your employees. Many people can quickly learn methods and software services that are either identical to or somewhat different from traditional devices in today's technologically advanced era.
Seek The Advice Of a Third-Party Specialist
This move is the most effective way to deal with unfamiliarity concerns when introducing new software in your organization. They provide detailed information about the program while also lowering IT expenses and promoting software deployment. Furthermore, enlisting the support of a third-party specialist boosts staff's trust and awareness of the program. The relay of software's vital information becomes more accessible and faster.
FINAL SAY
A fast-growing business is a matter of remembering the main points mentioned above and assessing all aspects of the possible developments. Identifying the right software and its features, weighing the benefits and drawbacks, and coping with the challenges of implementing a system are all necessary steps in any business venture. Realizing why your business suits to have excellent kennel software is vital. Once you have the right staff, organization, software solution like K9Sky, equipment, and technology, everything efficiently works out well for everybody.