Being a hands-on fur parent, you want to groom your dog on your own. Doing it yourself strengthens your bond with your pet and eases your stress. However, grooming your dog consumes time and takes a lot of care and patience, especially for fluffy ones, puppies, and those with behavioral problems. Having your pup groomed professionally can save you time, stress, and effort. It is worth it to take your dog to professional groomers rather than doing it at home.
But several dog owners don't want to go to grooming salons. Some of them don't have the ability, and others find it a waste of time and money. Today, most dog grooming businesses are using dog grooming shop software to offer their clients more efficient services worth the time and money.
Aside from using a powerful grooming shop software, professional groomers can persuade you to get your dog groomed finally with these compelling reasons:
Grooming Salons Have the Appropriate and Complete Tools
If you want to groom your dog at home, you need to have the right tools such as scissors, electric razors, clippers, and the appropriate brushes and combs to do it successfully. You will also need the right shampoo and conditioner according to your dog's fur, skin issues, and different situations.
Grooming salons make sure to have all necessities on hand. Additionally, they have tables for grooming and special dryers for comfortable grooming sessions.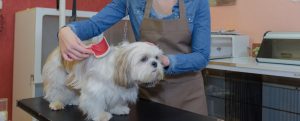 Scheduling and Convenience
Dog grooming businesses grow exponentially. Therefore, many dog grooming facilities are all over the city, and most of them offer flexible servicing for the busiest dog owners. They use pet grooming shop software that allows you to schedule your pet through web-based or mobile apps. You can drop them off and pick them up as soon as they finish.
Groomers Are Trained to Handle Various Dogs
Not all dogs like to bathe, brush their teeth, and have their ears cleaned out, especially those older dogs or aggressive ones. To groom them quickly, they may need to take a sedative – that only professionals can do. They went through training and seminars to execute such actions.
And if your dog's size is large, you may get back pain when lifting your pet. Professional groomers will prevent you from having that as can and trained to do that.
Detects Health and Skin Issues Early
Groomers are knowledgeable in detecting skin and coat diseases such as mange, dry skin, where your dog frequently scratches, and other similar issues. The professional groomer can instantly inform you if your dogs have any of these issues. So, you can immediately get it to check with the vet and ensures that your dog receives the appropriate care it needs
Groomers Take Care of the Not-So-Good Stuff
Dogs are social creatures. They like to play outside with friends and get dirty. They also tend to get fleas and ticks while playing. Professional groomers know how to clean the yuckier parts like anal glands, removing parasites essential to keeping your dog healthy. Leaving the dirtier work to groomers will make your dog healthier and convenient for you.
The Questions to Ask to Professional Groomers
How frequently should I take my dog for a grooming session?
There are several factors when determining how often your dog should go to grooming salons. Long hair breeds need more frequent grooming than short hair ones. You may take them once a month for regular grooming. For puppies and first-time dogs, you should brush and groom them at home frequently to get used to handling and touching their bodies. It also avoids grooming issues into adulthood and desensitizes the dogs, which is beneficial for many reasons.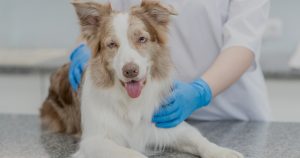 How Much Does Grooming Will Cost Me?
Dog grooming costs vary depending on your dog's breed and location. Species that require high maintenance costs more than any other breeds. The rate of groomers' services ranges from $25 to $100 on every visit ow many requests an owner demand.
What You Can Do in Between Grooming
While at home, you can brush your dog weekly. It will help them shed and avoid their coats from having mats. An accumulation of mats can become painful for dogs and challenging for you and the groomer. If your dog's groomer can remove those mats, completely shaving your dogs' fur is one option.
How Dog Grooming Software Help Professional Groomers Provide Competent Services
Some busy professional grooming business avoids accepting specific clients during busy days, especially holidays. Clients such as first-time dogs, ones with serious health problems, and those who come in poor condition are temporarily not welcome as they can slow the business workflows.
But there will be times that dog owners will insist on their dog to groomed for some reason. A useful pet grooming shop software can help businesses deal with these situations. Dog grooming shop software automates the business operations, manages clients and pets, and staffs for more efficient workflows.
Dog grooming software offers a wide array of advantages for any grooming business.
Fast Scheduling of Appointments
A useful dog grooming shop software allows staff to review client instructions about handling their dogs, view past and future appointments, update prices and grooming services delivered, and send notifications to the client via text message or email. Also, pet owners can book their pets through online scheduling.
Quick Payment Processing
Hassle-free payment methods with clients can improve the relationship between the dog owner and grooming businesses. Dog grooming shop software is a versatile software that users can customize their preferred payment mode.
Manage Recurring Reservations
A robust pet grooming shop software allows recurring reservations easy for groomers and their client to pre-arranged schedules to expect when their arrival in the facility. It avoids the business from overstaffing or understaffing, which can lose business owners' money.
Better Inventory Management Using Dog Grooming Software
Save time and effort in managing your inventory with dog grooming software. The software has a user-friendly and powerful point-of-sale with an inventory system that automatically records the assets' ins and outs. Additionally, it keeps a history of the clients' purchases, sets-up loyalty programs, and analyzes future use data.
Accessible for Mobile Clients
Busy pet owners can book their dogs an appointment whenever and wherever they want. Dog grooming salons offer services on-the-go with their mobile vans. And grooming shop software is the right system for such a service as it helps a business owner manage their mobile salon by creating agile grooming groups depending on the regions they cover.
Online Booking and Paying
The dog grooming software offers quick and accessible services, from online bookings to payments. The software features an automated system for managing run and suites along with scheduling of diets, medications
Enhance Business Experience with Add-ons
Get the most of pet business software by adding these excellent add-ons. Pet business software offers over 18 add-ons, including a biometric manager kit, payment integration, and electronic signature.
Wrapping It Up!
You treat your pets as your child and want the best for them when it comes to grooming. You can rest assured that professional groomers can provide any service your pet needs using powerful grooming shop software. The grooming shop software is one tool to make every grooming business escalate their services to the next level.