With the advancement in technology, computers are being used in almost every aspect of life. Nowadays, most businesses are being operated with computers and integrated software solutions. Many pet boarding businesses are also utilizing computer software to stand out from the current competitive market. Thus, pet boarding software has become more and more important.
The Need for a Pet Boarding Software Solution
Running a boarding and dog grooming business requires a lot of work and organization. Owners who do not manage their time very effectively are often missing out on business and suffer the most. Many pet boarding and daycare owners start the business simply because they love pets. Some of these owners may have previous experience of pet boarding or may have once worked in a dog daycare; however, running a successful boarding facility takes some different set of skills. The best way to ensure all these characteristics are incorporated into these businesses is to use technology to assist in that effort.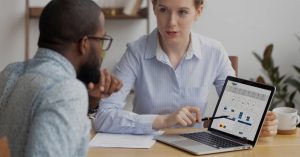 Affordability
Some business owners think that integrating a pet boarding software system would be expensive, but in reality, software technologies for kennel businesses are affordable and the investment is considered as one of the best investments kennel business owners can make.
Facilitates Businesses to Stay Competitive
Pet boarding businesses are one of the most competing businesses nowadays. They have to operate in an appealing, sophisticated, and reliable way, where a good software solution can be quite helpful.
Get work done quickly
K9 Bytes is the leading provider of pet boarding software. Our software solutions will help you run your business more efficiently by placing important information at your fingertips. Whether you need to develop relevant details related to a pet or a particular pet owner, our software solutions will provide you with everything you will ever need through a few clicks of the mouse. If you are thinking of adopting a technological solution for your boarding business, try the 30-day free trial of our cloud-based kennel and daycare software.
K9 Bytes Software Training
At k9 Bytes, we also provide complete training on our cloud boarding software, so you can learn it quickly. It is the best way to get everything organized. Employees must be trained to know how to use the kennel software solution. Thus, file storage and appointment tracking will be simple and easy to use.