The pet industry is flourishing because of the growing number of households taking care of pets. As years went by, its popularity grew more extensively as pet grooming, pampering, and care services became the norm among many dog owners. They love to flaunt their four-legged furry friends in public and show off their care routines.
The dog grooming business is among the multiple sectors of the pet industry that took the world by storm. Since there are many dogs worldwide, the demand and competition in this business venture are high. Although it may be a struggle to succeed, having the right guide can help you out.
Suppose you are planning to start a dog grooming business. In that case, you must prepare yourself in operating one and execute the required steps needed to manage it successfully. This article will cover tips to help you build a successful dog grooming venture that can stand the test of time.
Perform Services Easier With Dog Grooming Software
A pet grooming business includes products for washing and enhancing the health of dogs and products to improve their overall appearance. Traditional pet grooming businesses offer nail cutting, bathing, drying, flea care, hair trimming, teeth brushing, and coat treatment.
Savvy entrepreneurs delving into the pet grooming market to make Fido happier now offer dog facials, nail care, spa days/dates, massages, therapies, and fashion items after the whole grooming operation. You'll need a good marketing plan and a well-equipped grooming facility to start a good dog grooming service.
The pet grooming market, which includes grooming and boarding dogs, generates millions in sales. Having grooming and boarding software can help businesses generate sales reports in a more organized manner.
Having excellent and reliable dog grooming software in your business will help you with the processes and daily operations you need to do to ensure the success of your venture. It eases your responsibilities and makes the company efficient and more productive.
Pet Grooming Facility Must Have's
The grooming facility is the cornerstone of a dog grooming industry; having one that fits customer expectations is particularly important.
To get your grooming facilities up and running, you'll need to know how much it will cost to put them in place and how much grooming equipment will cost your operations. It's also important to know where and when you're going to launch your grooming venture. However, if you want to start a dog grooming company from home, keep in mind that it will be an uncomfortable mess that you want to avoid at all costs unless you have a suitable salon facility.
If you don't have an area in your home to accommodate your passion for dog grooming, consider starting a mobile dog grooming service. This encourages you to introduce your company to your customers' homes rather than have them come to you.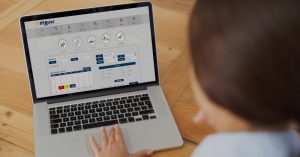 You can determine the amount you'll need for your mobile grooming company by the services you'll be providing to customers and the tools you'll need to make the process go as smoothly as possible.
You may need the following items for a standard dog grooming business:
• a nail clipper
• clipper blades
• a shear
• brushes and combs
• coat products such as conditioners and shampoos
• a bath area
• towels.
A grooming table is a perfect addition to your business space to make the dog more relaxed. This keeps you at eye level with the dog, which provides a soothing environment for the pet and you.
Another thing that your facility should invest in is grooming and daycare software. A grooming software for pets has multiple innovative features designed to simplify the daily tasks you have to complete and comply with within your venture.
7 Proven Ways To Be Successful In The Pet Industry
#1. Make Your Shop Pet-Friendly and Human-Appealing
Your shop should be pet-friendly, comfortable, and well-designed to calm the dogs when it enters your salon. If the pet parents perceive your shop as uninviting and uncomfortable, they will hesitate to bring their fur babies for a grooming appointment in your shop.
Remember to reward the pets with a treat after every good behavior and obedience.
#2. Offer Your Clients A Warm Welcome
In the dog grooming industry, customer service skills are vital for both dogs and fur parents. Although the dog is the client, you must project a calm and well-spoken demeanor to effectively interact with the dog's owner about the care the dog requires.
Acknowledging the pet parent for taking their pets into your salon and creating a trusting environment to reassure the owner of their pets can also be part of your customer service skills. In reality, as part of excellent customer service, welcome the owner and then descend to the pet level to also greet them by their name.
#3. Market Your Dog Grooming Business to Attract More Clients
Marketing is essential for a dog groomer to achieve a degree of success in the industry. Unlike other ventures, someone with a passion for animals can start a pet grooming company. So, as important as finding customers is, keeping them is also key to running a successful dog grooming company.
#4. Create A Brand For Your Business
Consider what you can give your four-legged customers that other grooming shop does not offer while establishing your brand. For example, if you are skilled at designing stunning creations with their coats, no one can duplicate them. Or say if you have a particular procedure for dogs with poor teeth and restore them to pearly whites, then you can stand out in the business.
Remember that the business name, logo, and tagline are all part of your brand identity. Hence, your customer must easily remember them. Finally, and this could seem strange, don't compete with others. Instead, concentrate on building a name for yourself based on your advantages, and you'll soon be the winner in your craft and the name for others to beat.
#5. Build Connections With Other Pet-related Businesses In Your Area
Your partners in creating a profitable dog grooming business are pet shops, training centers, veterinarians, and animal hospitals that include grooming. Network with them to help you spread your brand to potential customers or enter the dog group in your area to promote and boost your business. Being a member of this circle strengthens your engagement and allows you to expand your client base quickly.
#6. Create A Website For Your Dog Grooming Business Services
People are continuously on the lookout for the best service in town. Nobody wants to travel a long distance for a service that is near them. Still, if this service is not available online, you may lose customers who might negatively affect your market. Consider creating a website and register it with a business web page so that people in your area can learn about your brand and its services online.
#7. Send Your Clients Reminders Through Your Grooming Business Software
Having a grooming business software is beneficial in many ways, especially when it comes to reminding your clients of schedules and appointments. Even the most animal-loving client can miss important dates like vaccination days, check necessary reminders, and grooming schedules without an email, voice message, or software alert. Receiving a reminder shows the customer how much you feel for their pet, which can go a long way toward keeping those customers and attracting new ones. Having a grooming appointment software enables you to manage and send out reminders to your clients easily.
Skills That A Dog Groomer Should Possess
Although education is not required to run a dog daycare software, you must have an enthusiasm for dogs and hands-on experience dealing with them before starting a dog grooming business.
Since most pet groomer operates independently, the skills listed below will help you stand out.
● Understanding of the animal's body language and how to calm them (as some dogs turn out to be aggressive without their owner's presence)
● A strong will to treat the animal well under your care
● Business expertise and professional ethics are necessary.
● When dealing with animals, you must have a thorough understanding of the pet and the conditions they are subject to. You must also have persistence, courage, and dedication when dealing with them.
● Exceptional communication skills
Finally, keeping your clients pleased is the most critical part of running a profitable dog grooming company. A well-groomed dog equates to a satisfied and loyal client. For new businesses, you can offer a free service such as a free first doggy treatment or a gift voucher during the grooming procedure to all first-time customers.
To conclude, a dog grooming venture is a successful and lucrative endeavor if you have the appropriate tools, correct knowledge, and a good marketing campaign in place, along with a few other considerations.