Most people invest their money, so they profit later on. Many industries offer opportunities, but only a few are genuinely sustainable and give promising results.
Since the 1960s, the pet care industries remained solid and flourishing. The growing number of pet owners made this success possible. And with technology and other innovations such as pet kennel software, many fur babies received the best care and happiness they deserve. Are you a pet lover looking to invest in something fun and profitable? Read on.
The Pet Industry
What is a Pet Business?
Pet businesses comprise the pet industry with their excellent and most sought-after products and services. It is also known as "pet-economy" and a market-linked with companion animals – primarily dogs.
Why Pet Business?

If you are a pet lover, particularly into dogs, this business will be an easy-peasy for you. Doing what you love while earning a considerable amount can be the life you want. Aside from that, here are great statistic-based reasons why investing in the pet industry is ideal:
• In 2020, the US pet industry reached approximately $99 billion. It is steadily growing and achieving stable status, making it an industry worth all the money.
• Experts foresee that the global pet market, accompanied by technology and helpful systems such as kennel booking software, will reach approximately $360 billion by 2027.
• The majority of pet owners in the world are willing to pay for food and other necessities to help their dog's overall wellness.
• Sales for pet care and products reached a revenue of $32 billion in 2020.
• Before and during the Covid19 pandemic, 21% of pet owners reportedly spent more money on their pets
• Millennials compose 7.31% of customers in the pet industry. This generation is likely to pay more for their pets and prefer using convenient software and apps such as cloud-based kennel software that contains features to accommodate their preference.
• Almost 70% of American households have at least one pet. This means there are still a lot of opportunities for you and your pet business.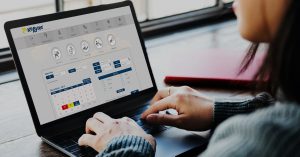 The Different Types of Pet Businesses
If you are planning to start an own pet business but are still contemplating which field to focus on, here are a few of the standard and in-demand pet services that you might be interested in:
Pet Photography
Pet photography is one of the many fun and profitable pet businesses. It allows you to combine your love of animals and expert photography skills.
Because people consider their pets as a part of the family, people share and keep memorable moments with them. Modern pet owners celebrate their fur kid's birthdays and acknowledge milestones with them. Taking pet photos and posting on social media accounts is also a thing today. However, professionally handled images are more attractive and satisfying to fur parents.
Pet Sitting
Pet sitting is another type of pet business where you look after pets while their owners are away. Usually, the pet sitter goes to the client's house and takes charge of the pet for the whole duration required.
Many people still think that this job is after-school stuff for students. Today, it has grown into much more than how people usually see it and became necessary to most busy pet owners. With the help of technology and kennel management software, pet sitting as a basic need became accessible and a go-to for busy fur parents.
Pet Boarding or Kennel Boarding
This pet business is similar to pet sitting, where you look after pets, but dogs stay at a boarding facility with other animals. You may provide a kennel or specific area where they can sleep, eat, or play.
With well-designed kennels and updated online kennel software, you can establish a reliable and go-to boarding facility.
Dog Training
Dog training is a challenging yet enjoyable business venture. You need to train and develop dogs' skills and behavior in a way possible and understandable. Many pet owners love to have intelligent, skillful dogs, but most of them had to work long hours and find it difficult to provide education and training. Thus, they will need a dog trainer like you!
Dog Daycare
A doggy daycare business is basically for pet owners with a busy daytime schedule and prolonged work hours. This type of pet business offers short-term daytime care for dogs. And with kennel connection software, you can help dog parents provide an enriching, active, and fulfilled daily activity for their pets. During the day, while owners are away, dog daycares can keep them busy through walks, playtime, feeding, and many more.
Pet Grooming
Grooming significantly affects your dog's overall health and wellness. The grooming needed for each pet varies on its breed, age, and size, and as a groomer, you need to be familiar with that. Grooming services you can offer include bathing, hair trimming, styling according to breed, and nail trimmings.
What You Definitely Need
There will be a few essential must-haves to secure when starting a pet business. No matter what type of it you choose to begin with, here are what you will absolutely need:
An Accessible, Conducive Location
One of pet owners' considerations in choosing a facility for their cats or dogs is the location. Your facility must be accessible, visible, and convenient for clients while ensuring it is spacious enough to cater to pets' needs. The site must be at the correct zone for the type of business, considering noise, traffic, and parking rules.
Insurance and Requirements Compliance
This can be boring and sometimes hassle, but this is crucial in setting up your pet business. Running any business requires a license and other requirements, including insurance certificates for the business itself and your employees. Before operating, you must comply with the necessary papers first.
Appropriate and Experienced Employees
More than complied papers, equipment, and tools like cloud-based kennel software and ensuring you have enough capital, picking the right people to work with is also a crucial decision. One of the keys to outstanding in the pet industry is to hire expert, knowledgeable, and skilled people. Through this, you will no longer need to spend more time training and orientation and can immediately proceed to more critical tasks in the business.
Efficient Kennel Tracking Software
Technology and all innovations that come with it are the main game-changer in your pet business. Pet kennel software reduces manual tasks and will undoubtedly be a key to a successful and profitable pet business. Keep your database, emails, reports, and schedules automated and updated in real-time through kennel booking software. Check the kennel software reviews!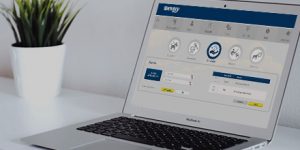 How to Choose a Software?
Having a software system to help you with your business is essential since technology already dominates today's world. Many consumers would love to experience the comfort and convenience, especially in different products and services they regularly avail. So, in getting cloud-based kennel software or Grooming software for your dream pet business, here are some questions you can ask first before finally deciding which one to get:
• Does the overall quality of the software worth its price?
• What do most of the kennel software reviews say?
• Does it have the features you need for your desired pet business?
• Does it provide state-of-the-art solutions to your daily business task challenges?
• Does it have an excellent and 24/7 customer service team?
• Does it help you advertise your business and make it grow?
• If you are to be your business's client, would you like to use that specific kennel tracking software?
• Is it safe and secured?
Key Features of a Powerful Kennel Management Software
• Integrable: Doing tasks on many different platforms makes them harder to accomplish. So, choosing an integrable online kennel software is genuinely vital.
• Multiple Payment Methods: This feature allows for a broad scope of payment means that could help you gain more clients, and thus, sales.
• Automated Messaging and Notification: This feature takes the tedious task of individually messaging clients, sending them notifications regarding upcoming appointments, updating the service package available, and other important information.
• Online Reservation: This gives pet owners the convenience to make an appointment anytime and anywhere.
• Easy-to-Use Interface: Since the kennel connection software you will have in your facility is available to both your clients and staff, choosing a user-friendly interface will help you reduce errors and miscommunication between all users – including you.
• Real-Time Updates: Last-minute cancellations and double-booked appointment schedules can be stressful. Having a kennel tracking software that updates real-time allows for last-minute bookings and reduces double bookings. This way, you can maximize all time slots for appointments and waste no time and effort.
Conclusion
If you plan to start establishing your very own pet business and have read this far, you just made the right choice!
Now that you already know why the pet industry is one of the best industries to invest in be sure to have what it takes to succeed in it. The key? The right software! When used properly and efficiently, you will never go wrong with technology.