Client satisfaction is one of the most important aspects of running a profitable and successful dog grooming company. Referrals and positive comments from satisfied clients can help your company access a broader audience and better opportunities. The idea is to cultivate long-term client relationships and provide excellent customer service.
However, while there are outstanding pet kennel boarding facilities, there are also unsatisfactory pet kennel service providers. As a business owner, you should strive to maintain the quality of services you give to your clients. Thus, as a business owner or as the customer, you must be mindful of these red flags of a lousy boarding kennel facility.
7 Red Flags to Watch Out When Searching for A Boarding Kennel Facility
Pet care services need constant facility maintenance and upgrading. Dog boarding facilities should invest in ample space to accommodate any breed size, equipment, training, and knowledge. We understand that you don't want anything less for your fur baby, so researching will help you avoid the 'bad' and find the 'good' facility for your pet. Read on what to watch out for based on pet care experts.
1: Smelly Kennels and Surroundings
Even if it looks sanitary, unpleasant smells will immediately tell you when a pet boarding facility didn't follow cleanliness protocols. Maybe it's caused by unthorough cleaning or the sanitizing products they use. But both can contribute to your pet's potential illness. Experts say it is essential to ask the boarding kennel what type of products they use to clean the facility to ensure it is pet-friendly.
2: The Kennel Staff are Hesitant To Offer A Facility Tour
You want your pet to be comfortable as if they are in your house. Leaving your dog or cat in a pet boarding facility without meticulously inspecting it may lead to a problem. As Fido can't call you to report his situation while staying, you should personally check every part of the facility where your dog will step on.
Experts say that a good facility is a pride of its owner and employees. They will clean it like their house and be proud to show it to their visitors. If a facility staff isn't enthusiastic about showing you the space, it's a significant factor that you shouldn't leave your pet there. Before you book your dog, show up unexpectedly and ask for a tour to see the typical day the facility operates.
3: The Staff Lack of Knowledge and Training
Dogs' needs are far different from humans. They can't talk, so the facility staff must know what to provide them, such as food, water, medicine if sick, a comfortable room to rest in, and many more. Since the pet industry is mostly unregulated, some kennel boarding facilities don't formally provide training for their staff. They think that pet caregiving skills can be learned through experience, and investing in training will cost them. Based on an expert in pet care, even the receptionist should undergo training. They are providing care for other people's pets and taking on a big responsibility in preserving life.
4: They Offer Only One Playground For Different Pets And Sizes
Taking your dog to a kennel boarding will give him a chance to socialize with other pets. But the most important thing is to keep them safe. If your dog breed is small or is a senior, you don't want to associate him with larger dogs, and senior dogs are not so into play. Experts say facilities should group play spaces according to temperament and size and provide a dedicated area for each.
5: Insufficient Emergency Plans
You can never know what happens next, so before booking your pet in a facility, ask your provider if they have a detailed emergency plan that is location-specific and species-specific. If they can show you any or is not clear and solid, they won't save your furry friend if something terrible happens.
6: Outdoor Areas Are Small and Not Escape-Proof
While staying, your dog needs to have ample space to play and run. The area must also be clean, have access to water and shade, and be secure, so pets can't escape. If your pet is a pro escaper, you should inform the boarding facility to place Fido in a safer area.
Meanwhile, upgrading your business operations through technology integration can keep your customers happy and attract new ones that may enable business expansion.
Follow these pet groomer suggestions to keep clients happy and satisfied. These tips will help you keep a continuous flow of new consumers as well as returning patrons. This guide will also help you with ways to better manage dog behavior with pet kennel software.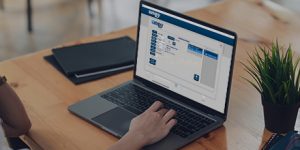 Proven Strategies To Keep Your Pet Grooming Clients Happy and Satisfied
Without question, cultivating long-term customer connections begins with outstanding partnerships. Continue reading to learn more techniques to build relationships with current and potential clients and how a kennel software program can help your management.
1. Create a referral program for your customers.
Offering substantial rewards or discounts to existing clients is the key to establishing a referral program that drives more customers to your salon. More people will desire to participate in the program if you offer incentives such as decreased rates or complimentary products and services. With the dog kennel app, you can better manage your client database and ensure they are updated and accurate.
Creating a referral program for your customers also allows them to invite acquaintances who need pets training – make sure you offer such a service, so they don't go elsewhere.
2. Participate in community events to promote your business.
Participating in local and community projects such as kennel programs, sports, festivals, and other neighborhood events is an excellent method to promote your pet grooming company. Ensure that you have enough goodies and promotional materials to give out to the locals.
Pet care software enables you to automatically send out invites, emails, and notifications to prospective client bases and current customers. These activities allow them to recognize that your salon adequately creates connections with clients and their pets.
3. Build connections with other pet-related businesses in the region.
Form alliances with other small businesses in the area, such as pet stores, dog walkers, vets, and shelters. Make mutually advantageous arrangements for displaying pamphlets and referring clients to each other. Developing relationships with these companies will provide you with simple access to consumer bases that will certainly demand your services, such as grooming, boarding, and training.
4. Customer service is the key.
Pet groomers must have a passion for pets and the ability to communicate effectively with their owners. Spend time developing solid partnerships with pet grooming clients and teaching them ways for caring for their pets in between salon appointments. This will assist you in gaining their trust and business in the future.
Every time a customer walks into your shop, make them feel valued and respected. Surpassing clients' standards and going much further with your offerings will result in repeat customers and referrals.
How Pet Kennel Software Helps Your Pet Care Business Stand Out
The majority of pet parents rely on word-of-mouth marketing from people they know and trust. For your business to come up with recommendations, you can ask other pet owners in your neighborhood, your vet, and groomers for positive feedback and referrals. Busy pet owners can search boarding kennels and with many good reviews, they would usually go for the service with the highest online ratings.
Furthermore, an excellent pet boarding kennel provider has a kennel program that makes it quick and straightforward to transact with their clients. More importantly, they use technology like pet kennel software to ensure they provide the highest quality service. Here's more about how pet care software can help your pet care business stand out in the pet kennel boarding industry.
1. They allow you to book pets online
Aside from having a clean and sufficient space, a good boarding kennel should allow you to book conveniently. Facilities that use kennel manager software enables customers to see their services through their website and have the option to reserve a room before they arrive at the premise. It will save you more time, especially when in a rush.
2. They offer flexible payment methods
Good boarding kennels know the struggles of busy pet parents. So, most of them offer flexible payment options that allow customers to pay online or in person. Even on the go, the boarding facility owner can monitor the money transactions through the dog kennel app.
3. They well-manage the dog runs and playground
A pet and customer-centric pet boarding facility ensures that all pets can have fun playing safely. Most of them use boarding kennel software to quickly separate groups depending on size and temperament and provide sufficient space for them.
4. They are mindful of your pet's health
If your pet needs medication when you take Fido there, ensure that the facility will give him his medicine in your absence. Luckily, many kennel boarding facilities provide such service. With the help of kennel suite software, they can automatically schedule the time to take medicines. The system will alert them, so they don't miss the dosage.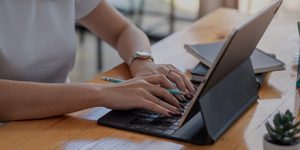 What Are The Pet Kennel Software Features You Should Look For?
To give your customers the best grooming, boarding, and training experience for their pets, you have to deploy pet kennel software that provides you with everything you need to run your business. Before deciding which software system to subscribe to for your pet care business, look for the following functions and features in kennel suite software.
Convenient Online Reservations
Customers can create accurate quotations and avail your specific services on your website or via third-party services using boarding kennel software. If a client schedules a new appointment, the app will tell you immediately. This allows you to manage schedules, especially when training, grooming, and boarding pets.
Billing Management
You can streamline your billing and payment notifications with pet grooming software. This avoids the hassle and clumsy paperwork that comes with regularly managing invoices manually. You can organize and manage your activity, assure timely invoices, and take payment easily for each service accomplished.
Scheduling
Grooming software that works reliably allows you to plan sessions on a cloud-based platform. Hence, you'll have no trouble managing your employees' schedules. You may also keep everyone informed no matter where you are.
The scheduling feature helps manage pet clients with behavior issues regarding when and what specific time you wish to handle them. This gives you more flexibility with your other pet customers and chooses which pet to deal with first.
Automated Reminders
The program might include a tool that sends out automatic notifications to clients and employees regularly. This reduces the number of missed and canceled bookings while keeping your employees, clients, and pets satisfied.
With this feature, you establish a routine on your client pet's mindset, which will help them become excited and more comfortable with the services you offer.
Integration
You can connect and sync your kennel manager software with your other devices to keep all data streamlined. You can ensure that your calendars are constantly in sync with this innovation. Keeping and accessing essential files wherever you are is not a problem.
Pet grooming is a fun, engaging, and personally satisfying company to own. It's important to remember that keeping customers pleased by delivering excellent customer service is critical to growing a successful and lucrative business. The suggestions above are some ways to expand your business on a personal and local basis.
Hence, choosing the right technology for your pet grooming business might help you expand. The qualities listed above will assist you in determining the best software to purchase to save resources while also increasing efficiency. However, because not all pet grooming software is created equal, you should search around and select only the best software features. K9 byte software will assist you with all your needs.
Conclusion
Indeed, not all kennel boarding facilities are made equal. Most of them are running for years now, while others are just starting to create names in the industry. But there is always room for improvement, most especially when they use kennel software programs. K9 byte software will help you leverage your services by expediting your bookings, payments, managing schedules, and simplifying your daily routine tasks. Fewer administrative tasks mean more time to see what's lacking in your facility and more time to care for your furry customers.