Summer is fast approaching, and people are already making plans on how to seize it. While this could mean beach trips, cold desserts, and vacations for most people, this could also mean quiet days for pet care business facilities. According to statistics, the summer season results in over half of regular pet grooming, training, and daycare clients going away on vacation and spending their days elsewhere.
And while you may end up with zero customers in some days during this time, there are many conceivable ways to make it exciting and keep customers coming despite the season. With appropriate dog booking scheduling software, you can smoothly implement new strategies and ideas to help fight the slow traffic in your business and make a considerable revenue in it during the summer season.
Here are some of the great tips you can have for your pet business with dog booking software.
With Mobile Grooming Software, You Can Offer Seasonal Promotions
Your clients' needs change during summer. As this season is remarkable with a significant increase in temperature, you can consider some possible activities and create promotions related to them. One good example is creating promos and packages for cool summer pet haircuts that include preventive flea and tick baths. This can be their primary need during the hot season, and if you are offering these services, then it's not a bad season for you at all! You can also put a little fun with your promotions relating to summer and buy some festive decorations for important celebrations.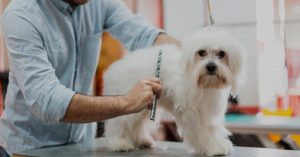 When you offer seasonal promotions, using pet grooming scheduling software can help you advertise it easier and more conveniently and reach a broad scope of audience.
Don't Be Afraid to Try Something New
Summer is for the bold spirit! If there are unique services you have in mind that you've always been wanting to try to roll out, this could be the right season to do it. Have you ever been considering adding more retail products to your grooming business? Perhaps this is the time to add a mini retail section in your shop.
You can add some costumes or products relating to important events such as Independence Day outfits. Try them on your dog or one of your loyal customers' pets for a photo op and advertise it through your software. Busy clients may not put grooming salon visits at the top of their minds, but rolling out some marketing strategies and offering new things might catch their interest and bring them in.
Check-in with Your Clients Often
Summer could, most of the time, mean busy days for vacation plans and last-minute beach trips. Thus, there is a high tendency for your customers to forget their pet appointments.
This is where you and your daycare check-in software can get into the picture. Check-in with your clients a bit earlier than usual to ensure they won't miss their appointments while also planning their summer activities. Using software accessible to any device, such as grooming software for mac and grooming software for iPad, checking in with your clients can be quickly done through its automated features. All you have to do is set the date and time you want to send out these reminders. It will significantly help you reduce no-shows, thus, saving you high costs.
How about for your regular and repeat customers? If it has been a while since they last made an appointment with you, you can use the software to send an automated message and invite them to come in or book an appointment.
Dog booking software records your customers' activities and previous appointments and tracks which haven't been in recently. It then automatically selects clients to send messages to and gives them a promotional coupon. These messages can be something like:
"It's been quite a long time since we last saw you. Here's 30% off on your next visit!"
"How are you and your pup? Because we are excited to see you again, here's a discount voucher for your next visit!"
Indeed, these little things can spark great joy in your customers!
Summer is a Great Time to Analyze Your Business Performance
June is the beginning of summer and also the midpoint of the year. If you have been running the business for quite some time, this is the perfect time for you to look at your reports and analyze them as you make a midyear review of how your business is going. It will surprise and motivate you to change and improve some things in your pet business.
Identify your best sellers and improve other products that do not catch much attention from your clients. Make necessary adjustments to your marketing strategies and staff management. Offer your customers more of what they want to increase your sales and keep your business running for the next half of the year.
Trying out new marketing campaigns and adding new services can also help you make your business a haven for your customers. With many great deals to choose from, they won't mind missing perhaps a couple of hours of sunbathing.
And, of course, to help you with an easy and efficient review of your business performance, it is best to use dog booking scheduling software. It automatically generates monthly reports and provides you with essential records regarding your monthly activities and areas in your business that need improvement.
Cutting Prices May Not Be the Solution
You may think it is good to mark down your price during the summer to attract clients and boost traffic. But that will significantly reduce your profits as well. Instead of cutting costs on your products and services, try to sell them at a total price but with an increased perceived value. For example, giving a dog grooming service at its regular price, but this time with an additional nail trim or another minor service that you think your clients love.
Strategies like this can make your customers feel that you're doing a big step to give them VIP treatment. In return, your business' customer loyalty will increase.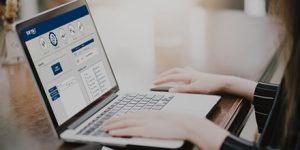 Offer and Sell More Memberships through Dog Booking Software
What if you want to cut your prices? Well, there is one exception, and it is when you are selling memberships for your pet business. Memberships that come with great deals and discounts are also an excellent way to gain repeat clients.
For example, you can offer "5+1" grooming promos or monthly packages that include different kinds of services for a lesser price. Through this, you can keep your clients coming and make more sales for your business.
Your mobile grooming software can help you advertise and disseminate the latest information, promos, and packages going on in your shop. It can also help you with membership systems as it can track which memberships are still active and inactive, helping you simplify and automate the process for you, your employees, and your clients.
Upselling is One Good Way, too!
Another way to save your sales during the summer is by upselling to your customers. While this is one of the many effective ways to increase your revenue, it can be as simple as exposing your clients to other options and upgrades that were perhaps not considered at first.
Encourage your groomers and pet sitters to try out new products for your pet clients and explain the benefits of these products to their owners. You may also try adding some services and offer these while explaining why they can be a better option. Most of the time, dog owners may not know what their pets essentially need. And by knowing that you are an expert in this field, you can let them know how to keep their pets generally in good shape.
Another way of upselling is to create and offer product bundles. Sell shampoo and conditioner as a set, assuring them that these two are excellent when used together. You can also include nail polish and nail clippers that come as a kit with any other product you want. How about a 4th of July packaging for these bundles? That's sure good, too!
You may also combine less popular products with your best sellers and sell them in a package. You will have your merchandise constantly flowing through this, and who knows, your customers might discover and find their new favorites!
With efficient pet grooming scheduling software, you can have a proper inventory of your products and determine how well each of your products is selling. Thus, you can easily group the remaining into bundles.
Put Up a Social Media Contest
Fuel up and the excitement for your pet business and make the summer hotter through a social media contest. It will help increase customer engagement, loyalty, and of course, sales and revenue. Additionally, it will boost your business visibility and social media presence.
Brainstorm various ways to create fun and excitement through social media and use seasonal marketing opportunities to promote your contests. One good example of this can be a contest of the best photo of their pets for the Fourth of July and whoever gets the most likes and shares wins the game.
As this is also a way of advertising your business and reaching out to new potential customers, it is best to set up your online booking through grooming software for mac or grooming software for iPad so they can quickly get in touch and book with you.
Affiliate with Another Local Business
Besides the marketing and sales technique, you can partner with other local businesses nearby and increase sales and customers. For example, you partner with a nearby restaurant or coffee shop in your area. Customers who avail of your services up to $30 are entitled to a voucher worth $10 to your partner's store and vice versa. While their puppy is enjoying pamper time, they can go to the other store to grab some coffee while waiting.
You may do this seasonally, but it would still be worth offering at any time of the year. When businesses may be quiet and the traffic is slow, helping each other through partnerships won't hurt.
Choose the Right Dog Booking Software for Your Business
The right dog booking scheduling software will support you through any season of the year. No matter how busy or quiet days maybe, it will still be helpful and will help you create endless ways to grow your business and keep clients coming.
The summer season can be a struggling season for some businesses. Still, with the right marketing tips and daycare check-in software, there will always be ways to attract customers and enjoy the summer months with generating revenues as usual.