For animal lovers, pet boarding can be a fantastic business venture. Various organizations can support new pet boarder growing their enterprise from a home-based pastime to a worthwhile and profitable project. Not only that, it's a chance to make an income doing something you enjoy — an opportunity that you should never overlook.
A marketing plan is vital for advertising what you do, whether you are considering launching a dog boarding facility or want to boost the exposure of the one you already manage. Dog owners want more personalized attention when they have to leave their dogs behind. Therefore the typical kennel is obsolete. Clients and recurring engagement will come as a result of effective marketing and quality service performance.
So if you think of opening up a boarding business, effective marketing strategies will boost your brand and earn you loyal clients for more revenue. Below is a detailed marketing plan and marketing techniques to help you grow your business's brand. Improve your business' potential with dog boarding software!
What Is A Dog Boarding Software?
Dog boarding software keeps track of pets' health and activity, schedules client appointments track your facilities' supplies availability, and accepts client payments. As technology advances, clients will benefit from online appointment booking, online payment options, and boarding pet store reviews. Having a dog boarding system allows you to take advantage of perks and features geared to run your pet service effectively.
What Benefits Does Dog Boarding Software Offer Your Business?
#1. It Ensures Accurate and Updated Records
It is vital to keep an accurate record of your business activities, including bookings and services delivered. You can check and manage your actions to see if you're on track to meet your business objectives. You can handle all aspects of your venture. This includes virtual financial transactions, prepaid payments for advanced bookings, grooming stock and tools, and manage the workload of your boarding kennel personnel. With trustworthy boarding kennel software, you can also preserve excellent pet information management, including their health information, vaccinations, breed, standard data, and more.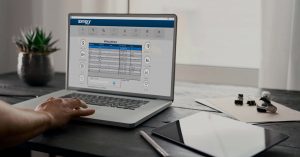 #2. Your Invoices Are Quick and Straightforward To Generate
One of the most exciting features of boarding and grooming software is automated billing rather than conventional invoicing. Kennel businesses may use the program to accept payments made online and create or edit invoices. You may then quickly email the statements to the clients in electronic format.
#3. The Search Tool Has Never Been This Easy and More Efficient
The boarding and kennel management software has a search tool that allows you to find information quickly and easily. The users can freely access some search parameters from the search filters of the platform, such as the pet's identity, the owner's name, and the contact information. The search option is incredibly beneficial when you don't have much time and need information on the screen right away.
#4. Optimized Point of Sale System
Thanks to the boarding and daycare software's efficient point of sale system, you may check out fast and conveniently using a credit card processing terminal. With the system's framework, you can easily verify coupons and biometrics on all of your items, purchases, and transaction records.
#5. Generate Comprehensive Report Analysis
The dog boarding and scheduling software's extensive yet simple analytics and reporting tool are essential for setting future management and operational goals. This tool assists your business growth and success.
#6. Boosted Data Security
Employing cloud-based management software offers you the highest level of security for your customers' data, guaranteeing that all transactions adhere to data privacy standards.
#7. Timely System Updates
Cloud-based software developers improve and update the system regularly. Because business is such a crucial undertaking, software developers prioritize repairing faults and problems in dog boarding software. This method will let you quickly resume supplying your products and services to your clients.
Dog Boarding Business Marketing Plan
Now that you understand the perks of having dog boarding software, it is vital to consider having the best marketing tool for your business. It would help if you also learn how to effectively promote it to your prospects, especially in a fast-paced, high competition industry. Jumpstart your marketing processes with the following plan.
Think Of What You Need For The Business
A needs analysis is the first step in developing a marketing strategy. Decide on the area you want to serve. Examine your location's demographics, what tools you exactly need for the venture to run, and the number of people you need. Work on your business permit and build a relationship with veterinarians in your area. Identify how you can attract new customers and what you need to turn the business into a success.
Come Up With A Unique Business Name
Well, it's not all about your business name, but the name you decide to come up with is unquestionably the first approach to market your brand. When choosing a name for your dog boarding service, keep in mind that it will be the first point that prospective customers will learn about you. Your venture's name should be simple to remember and must reflect your services.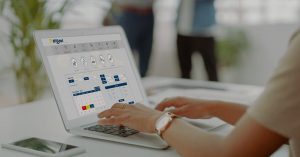 Before you apply for a business license, create flyers, and give away business cards; ensure that you have a firm grasp on your business logo and name. It's challenging to change a business name once it's already registered.
Identify What Services You Will Offer
what extra services you can supply without straying too far from your core business idea. A grooming service would be a sensible expansion for many clients who want their pets cleaned when they return from their trips. Another option is to offer training services. This service may help establish strong customer retention, whether your clients leave them for boarding or has them return for periodic training courses. Some clients will have specific preferences for the food you give their dogs, and it is unlikely to be kibble from the grocery store. Take note of the dog food brands you're selling and provide, as well as accessories, dog toys, and treats.
Advertise Your Business and Services
Yellow-page ads, booklets sent to area vets, and mail-out fliers are all examples of conventional marketing. As more individuals scour the internet for data, the possibilities for you to market your company online are high. Create a website and make it a hub for information about your business and services and a resource for dog care knowledge in general. Social media platforms are great avenues to market and promote your business online. You may submit photographs and information for potential consumers and showcase comments and reviews from previous clients.
Create Good Relationship With The Community Around You
There are several methods to encourage responsible dog care while branding your business as a dog boarding facility. Create a dog-care column for your website and boarding shop. You can raise awareness for your boarding facility while also helping animals and their owners. Sponsor activities like dog beauty contests, agility championships, and obedience competitions if you have available areas or resources. Adopt a pet as a sponsor. You gain goodwill by assisting homeless canines in finding permanent homes. It will also benefit the dogs and may result in business growth. Employ a veterinarian to attend your boarding business regularly to administer low-cost immunizations.
Aim to Make Your Business The Talk of the Town
Engaging with your existing clients is the most distinctive approach to advertise your business. Provide a discount to the fur parents for each new client they bring to your boarding facility. If handled properly, your venture can finally advertise itself effortlessly to potential clients through the traditional but most effective form of marketing – word of mouth recommendation.
Offering something unique that other dog boarding establishments in the vicinity do not provide. Hence, it will keep your clients interested in your service. It will keep your dog clients happy and keep their tails wagging. Undoubtedly, your business will quickly grow.
Final Thoughts
Marketing your business is an essential element of achieving the long-term profitability and success you desire, so be wise and do your homework. There are numerous inexpensive and creative ways to advertise your business so that your clients become loyal and more satisfied with your services.
Integrating dog boarding software into your business will make your workload and daily operational tasks more efficient. It is also an effective way to advertise your business while letting your prospective clients know that you have the edge over your competitors in the industry.
K9Sky pet boarding software has all of the tools and functionalities you need to run a successful pet boarding facility. You won't have to bother about the installation or configuration of the program because it's a cloud-based service. Even if you're away from your boarding facility, you can handle everything as long as you have access to the internet and a working device. K9Sky pet boarding software understands the significance of keeping your business and client's data private. Therefore we use the most advanced security techniques to ensure its protection at all times.