The majority of pet owners in the US choose dogs as their domestic pets. American households consider their pets as part of the family that deserves equal care as their children.
Pet care business developers even came up with technological innovations such as daycare software for pets to give them the best care they deserve. However, the current pandemic greatly affected everyone and everything, including the most sought-after service – the dog daycares. Establishments needed to close and stop operating, and pet owners were left doing the grooming software, training, and walking by themselves during the quarantine.
Now that people are returning to offices and schools, the need for facilities like doggy daycares has increased significantly. But how can there be a safe and efficient business operation in a post-pandemic world? How can dog daycare software and kennel connection software be useful at this time?
If you are one of the business owners planning to reopen your pet business facility in the "new normal," here are some do's and don'ts that you should remember.
AVOID THESE COMMON MISTAKES!
You might get so excited about reopening your facility that you forget about specific protocols and new rules provided by the government and health sectors. In a post-pandemic business operation, avoid common mistakes, such as:
Mistake #1: Resuming Regular Business Hours
Living in the "new normal" world means doing the things you usually do but this time, differently. You have to cut the regular operating hours and develop a shortened business hours.
Implementing daycare software free into your daycare facility allows you to create an updated schedule without affecting your revenue. Having automated daycare scheduling for clients will help them arrange appointments based on your adjusted schedule. Thus, keeping them happy and accommodated.
Mistake #2: Forgetting about the Dissemination
Communication is vital, especially in business. Because you are opening your facility with many changes in the process, be sure to inform the public. Essential matters that they should know include:
• Updated operation/business hours
• New procedures developed and implemented
• Cleaning protocols in the facility
• Payment methods to ensure less contact
• Maximum clients catered in a day
Using kennel software programs help you quickly disseminate this information to your new and repeat clients as they can easily see it in the application. Once they know that preventive measures are on your priorities, they will become comfortable doing transactions with you. It then builds trust and reputation to your business – another way of attracting clients.
Mistake #3: Setting Aside Special Treatments and Appreciation to Loyal Clients
Loyal customers play a significant and essential part in growing every business. Especially for small businesses, they need their dedicated pet owners and recurring business on top of anything. And because they are a significant part of your business growth, a little appreciation would not hurt.
Kennel management programs and systems could help you do this. Through the software, you can create and advertise several advantages and benefits for repeat customers. It can range from giving them priority when scheduling appointments or providing access to your services outside the office hours (e.g., one hour earlier and one hour later).
Giving these benefits and going the extra mile to show your appreciation in return for their loyalty significantly increases reliability and helps build relationships with them.
Mistake #4: Going Too Far on the Discounts
With people reopening their businesses after months of quarantine, you would, of course, want to draw as many clients as you can. To gain back the lost revenue, many believe that enticing clients through discounts are the best option. But remember, the demand is high right after the reopening. Your service is vital to them, and if you are a trusted pet sitter, they will come anyway, whether there is a discount or not. You can offer service and promotional discounts but only to up to an extent.
Mistake #5: Forgetting About Your Employees
As your business operates with new opening hours and many changes in the procedures, your employees will be working harder than ever. You might forget to give them a fair shift schedule and the appropriate rest days for the week. Be sure to consider the possibility of team member burnout and the possible health risks at work. Think about whether they deserve a bonus for any extended and additional task. You may also give them a hazard pay as compensation for making the reopening possible.
The daycare software for pets also allows you to create a balanced, efficient team member scheduling. Ten hours and seven days a week is not possible, so be sure you arrange it properly. Simple steps in taking care of your employees could go a long way in keeping them engaged and happy with their job.
Mistake #6: Overlooking Your Employees' Health
In addition to the previous point mentioned, one of the primary considerations is your employees' physical, mental, and emotional health status. You can take some time to assess them for any illness before returning to work and regularly as they continue working. Check on some Covid19 symptoms from time to time and ensure proper action once any sign arises. This is crucial as you don't want your business to become a hotspot for virus transmission.
Dog daycare software allows you to communicate with your employees easily. It can also send them notifications and alerts to remind them about the protocols for a safe establishment.
REOPENING YOUR PET CARE BUSINESS THE RIGHT WAY!
You have just read these common mistakes in reopening your daycare business after the pandemic. Here are some points to remember on enhancing your business and creating smooth-sailing daycare operations after the pandemic.
Offer Memberships and Packages
Although you must not overdo the discounts, presenting membership and package deals is worthwhile in creating a business image. You can offer these promos and packages through daycare software free and kennel connection software where users can quickly check and see available offers and how they can avail of them. It can also keep track of previous, ongoing, and future transactions, which can be a basis for the package deals.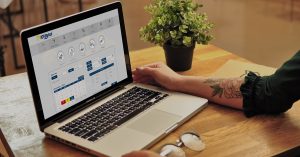 Invest in Technology and Scheduling Systems
Businesses in the post-pandemic environment still need to observe and adhere to the protocols set to reduce virus transmission. It is essential to adopt kennel management and kennel software programs in line with the social distancing rule. This will help you regulate the number of clients going in and out of your facility and reduce overcrowding. Additionally, the system's online and contactless payment makes the process easier and safer.
Start Social Media Campaigns
Because people spend most of their hours on the internet today, having an online presence and advertising your business through social media platforms is an excellent idea. You can start encouraging your clients to post photos of their pets, your facility, or anything about their experience with your service. It will serve as social proof that your clients speak for your business and endorse you to others.
Introduce Referral Programs
Referrals are perhaps the best strategy in gaining more clients. As you reopen your business, consider giving incentives to clients who refer their friends and offer discounts when these friends become new loyal customers. While you help current clients avail a deal for the next transactions, you are also earning new customers and eventually making your business reopening a success.
Offer Video Chat Consultations as Option
Video chat consultations help you, your employees, and your clients save time. You may consider talking to them through video chats before they come to your facility. This proactive measure reduces the required time for consultation and maximizes revenue by discussing their needs before moving in.
You may opt to use daycare software for pets that allows them to book a schedule for a video chat before finalizing kennel appointments. This idea alone is efficient in operating a daycare business after a pandemic.
Add a  Daycare software Covid19-Fee to Your Services
Businesses that have closed for weeks or months haven't seen their expected revenues. Thus, pulling off their budget. You can add cost to your services as part of reopening and keeping the place extra safe and clean. This fee can be for:
• providing masks and disposable aprons in the facility
• footbaths and sanitizers at the entrance
• wiping down seats and tables between appointments
• other additional services
This extra fee in line with the Covid19 preventive measures is a way of passing the cost to consumers with full transparency. Clients will more likely understand and appreciate this than increasing the cost of your regular services such as haircuts, boarding software, and others. Once the measures are no longer needed, you can remove the additional expense, and the pricing would remain the same.
Hire an Additional Staff to do the Additional Cleaning
The new cleaning requirements in reopening your establishment are vital. Thus, it might be necessary to hire an additional staff who will solely do the cleaning. Through it, the rest of your employees can focus on the core tasks and continue to provide a good quality service.
It might add to your operational costs but will surely gain trust from clients. Having a facility that people can rely on is the key to be on top of the competition and be successful in the industry.
Resuming business after the pandemic can be a great idea. But its success mainly depends on how you strategize and market your service or product. More than the points stated above, it is also essential to:
• get your finances in check
• staff your employees appropriately and carefully
• communicate with clients in an organized, strategic, and consistent manner
• ensure an accessible location for your facility
• create an inventory and report of your monthly sales and activities
Why Should I Reopen My Dog Daycare Business?
If you are still hesitant with reopening your doggy daycare business, here are some points why fur parents significantly consider it:
1. Dog daycares keep dogs from getting lonely
2. They won't worry about being home late, knowing that their pets are being cared for
3. They don't have to let anyone into their home while they are gone
4. When dogs arrive home happy and satisfied, they feel it's worth their money
5. Dogs can exercise all-day!
6. It develops dogs' socialization and behavior as they make new friends in the facility
7. Dogs can get lots of attention!
8. They can do their work and other matters with peace of mind