With new kennel suite and dog daycare businesses opening every day, the pet industry's competition is getting stiffer. Fortunately, it is benefiting the pet care sector, the economy, and most significantly, the customers. The reason is that pet care businesses need to improve their products and services to stay in the game. Otherwise, they will get behind the line and may end up closing their business permanently.
As a pet boarding or daycare business owner, you may be thinking about how or what you can improve your kennel suite. Newly opened competitors may have the newest equipment and offering promos and discounts that even your regular customers might want to try.
Here's a pro tip to retain your clients: Learn what your competitors lack, improve what you already have and focus on your clients' needs. Why not try these fun and safe dog's run ideas? Dogs need exercise to make their life span longer. This feature will make them healthier in an enjoyable way. Also, employing pet kennel software will tremendously help you improve the way you provide services.
Read on for more details about these dog's run ideas and how can pet kennel software help you stay on the top.
Safe and Beneficial Dog Run Ideas for Kennels and Daycare Centers
1. Simple Run with Grass and Drainage System
If you're a minimalist person and have limited space, this style is perfect for you. This dog run is ideal for playing and exercising. Simple, it seems, your clients will love it as a great place to start potty-training their dog since it has an effective drainage system. However, the total space area might only fit smaller dog breed sizes.
It is best to place quality synthetic grass so Fido can lay down when he's tired comfortably and presentably. The overall design can be simply as a running area stip. Your canine client can enjoy running and playing without so many costs for you.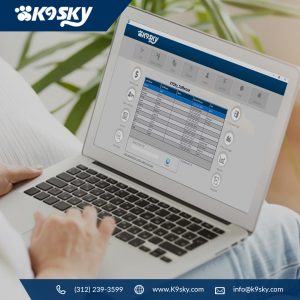 2. Obstacle Course Dog Run
Dogs are emotional and intelligent beings. Just like humans, they get bored, and when that happens, they probably run in circles or chew their owners' slippers or shoes. No one wants that.
Take that problem away from your client by creating this mentally stimulating dog run. You can place A-frames, seesaws, tire jumps, weave poles, or tunnels. This dog run provides thrilling and exciting features so dogs' bodies can stay active while their minds remain sharp.
3. Sensory Stimulating Dog Run
If your clients want to train their dogs with impulse control and agility skills, this dog run is the place to be. Complete this stimulating sensory space with soft grass, smooth rocks, rough and cold concrete materials, and plants.
Not all breeds are compatible with toys in the market. Dogs might also need an environment where they can see, feel and smell to keep their mind busy and gain ability. You may also want to plant flowers all over the place so the dogs can practice their sense of smell. Lastly, place different colors to make them occupied.
4. Broad and Unrestricted Dog Run
Not all pets require the same amount of exercise. Some breeds need enormous regular walking and playing to prevent digging, chewing, excessive barking, etc., while others need less.
This broad pet run is ideal for large hyperactive dogs that need endurance and agility training, unlike the first idea. If this pet run is your choice, ensure that you will use as ample space as possible. Your canine clients can run, crawl play as much as they want without obstacles, just enjoyment.
5. Enclosed Dog Run
This pet run might also require broad space. You can place wooden tables and some obstacles to make a great playground and resting place for your canine clients.
6. Dog Run with Swing and Scenery
This dog run is perfect for Instagram-worthy pictures of your canine clients. When creating this good pet run, you may include swing, flowering plants, and shade to avoid sunlight. Ensure that nothing blocks the view from your dog run. Complete it with toys and run courses. Your clients and their dogs can have a relaxing stay (only if you allow people to stay in your run) in a comfortable, beautiful view.
7. Pet Run with Water Pool
If your facility has enough space, you may consider placing a pool beside the pet run. Putting a swimming pool will encourage dogs to exercise and an effective way to cool off on warm summer days.
8. Pet Run with Water Fountain
Placing a water fountain can be an attractive decoration to your pet run. Ensure that the water fountain's filtration system can self-circulate so you canine clients can drink fresh and clean water whenever they want.
9. Pet Run with Dog Shelter
Unexpected rain can happen. Therefore, considering adding doghouses to your run is beneficial as it provides the dog with shade and protection against the wind, rain, and the sun. You may already have tress and patios to cover the dog run; you might want to add one because the weather is unpredictable, and it pays to be prepared.
10. Portable Runs
Have limited budget and space? Try portable dog runs. They are the most convenient and easiest to use because you don't have to buy many materials and set them up permanently. You can create one by using wire mesh materials and make rectangles, squares, and octagons. Assembling completely only takes a couple of minutes and perfect for any place. However, this pet run is only suitable for small or medium breeds.
The Right Pet Kennel Software to Help Your Business Stay Relevant
After reading the mentioned run ideas, you are now ready to upgrade your run's environment to attract more customers. But having this fun feature in your facility may not be enough to boost your sales quickly. You still need to improve and market your services continuously. The best way to do that is to employ powerful pet kennel software. The right kennel management software will provide the following benefits that will instantly leverage your daily processes, thus enhancing the services you will offer:
#1 Accessibility
Not all pet care business offers online booking of appointments. Therefore, offering a convenient way to place clients' appointments will give you an edge over others. Kennel booking software allows you and customers to make appointments via a mobile application, web-based, or company intranet systems.
Using the kennel appointment software, you, your team members, and clients can create appointments through the app. Your staff can check in to work remotely, view past and future pet services appointments, and send email and text reminders and promotions—all in one reliable platform. Moreover, customers will have a great experience and will come back to you.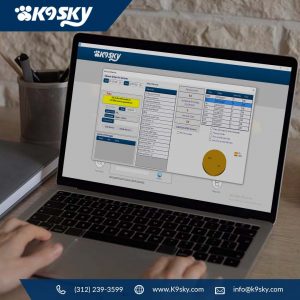 #2 Easy and Convenient Payment Processing
Are you accepting cash only for payment? What do you do if your client wants to pay through credit or debit card? That's not a problem if kennel management software is in place. The system lets you offer flexible payment options for your clients. Now, they can pay however they want. It also allows them to know that they pay the right amount. Your clients will be happy; they might even give your staff a tip.
#3 Standby Technical Support & Customer Service
Reliability is one significant factor why customers stick to your services. If they feel that they can rely their pets on you with satisfactory services, they won't look for another pet care provider.
As for your kennel and boarding software use, you can always rely on kennel connection support whenever issues arise. The team will promptly address your concerns and answer any questions. They are available to assist you with standby emergency client support.
#4 Avoids No-Shows and Late Payments
No-shows and late payments affect how you provide services to other clients. For example, you expect a client to arrive at a given time; therefore, another client must wait until you are free. Time is essential to them as much to you so, smooth workflows are necessary.
Kennel appointment software can minimize or even eliminate this dilemma. The software has an automated, easy-to-use, and customizable mailing system that will let you set a message and the time when you want it to send to a customer—sending reminders to prevent your client from not showing up or giving their payments.
#5 Booking Multiple Pets in Advance Through pet kennel software
Your clients don't have to wait in the queue to book their pets. They can reserve a slot whenever they are free. Kennel software for pets allows booking in as far as months. Before the time of their appointment, the system will send a notification to remind them. They can even book more than one pet. It reduces the stress for them and you.
#6 An Effective Marketing Tool
Even prominent companies are advertising continuously. Regularly marketing will mark your business name to your target market. You can take advantage of social media or ask for a service review from your past clients.
You can integrate your kennel and boarding software to your official website and social media pages. That way, you can monitor all your management tasks and marketing tasks anytime into one platform.
#7 User-friendly
With the innovation of technology, ease of use and access is the latest competitive advantage. A cloud-based kennel booking software makes it easier for you and your staff to utilize, thus easing your routine administrative tasks. Your team can focus more on giving high-quality service to your adorable canine client. Excellent service means satisfied customers that will lead to loyal ones.
#8 Organization
A good impression is a king. When your clients see that you can manage your facility with organization, it gives them the impression that you know what you do. That way, you can gain their trust of their fur babies and will come back for another time.
Final Thought
Business is an up and down journey. You might be on top of the list today and might get behind tomorrow. The important thing is, you know how to figure out what to do and take action on it immediately. Gather ideas and acquire a pet kennel software to help you get up more robust and better. A powerful and reliable kennel software for pets like K9sky can be your most significant advantage in the business world where automation, speed, and accuracy are necessary to succeed.