We live in a technological world in which even a six-year-old child knows how to use a computer for studying, research, and entertainment, etc. Computers have become as important as the invention of the refrigerator. They can even do some important tasks more quickly and efficiently than a human. Besides, computers have become affordable to individuals, so people can buy them to do personal and business functions.
Also, with the advancement of computing technology, a software solution, which can be used to organize and structure your business, is now available.
Kennel Businesses, Competition, and Need of a Kennel Software
The Kennel businesses are competing businesses, and like all other businesses, they have to be operated in an appealing, sophisticated, and reliable way. Running a kennel business requires a lot of work and organization. Owners who do not manage their time very effectively are often missing out on business and suffering the most. The cornerstone of all efforts related to successful dog care is the ability to efficiently maintain current records of dogs. The best way to ensure that is to use good technology to assist in your daily operation.
Kennel software is the best way to get everything organized. Employees must be trained to know how to use the kennel management system. Thus, file storage and appointment tracking will be much simpler and easier. It's hard to make your business successful if you don't take good care of your records.
Main Features a Kennel Software Should Have
Learning new ways to run a business and learn about what equipment to buy is going to be incredibly useful. When your business grows, it would become a challenge to keep all your information organized.
Trainers, groomers, breeders, and kennel owners need efficient and accurate methods to keep track of the dogs in their care. With all the information compiled on your clients and their dogs, how can you organize it so that you can access it quickly and find the information you need easily? The kennel management software could be the answer. It saves you valuable time and increases the time you spend on taking actual care of the dogs themselves.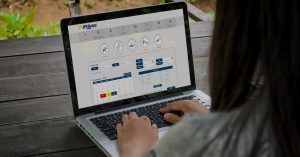 The functions that you require from your kennel management software vary depending on your profession and the records you want to keep. But before choosing kennel software, make sure that all employees work within the office and kennel will learn how to use the new system. Below are some important features of good kennel software:
1.       Ability to store information of your dogs, such as name, race, color, sex size, temperament, etc.
2.       Ability to track vaccinations
3.       State-of-the-art technologies are typically used to maintain the solution
4.       Ongoing performance upgrades and maintenance supports
5.       Ability to book and track appointments
K9 Bytes Kennel Software
K9 Bytes provides the best Kennel Management software that individuals are able to trust. Our software solutions will help you conduct business more efficiently by placing important information at your fingertips. Whether you need to develop relevant details related to a pet or for a particular owner, our software solutions will provide you everything you will ever need with a simple click. We also provide complete installation and training sessions.